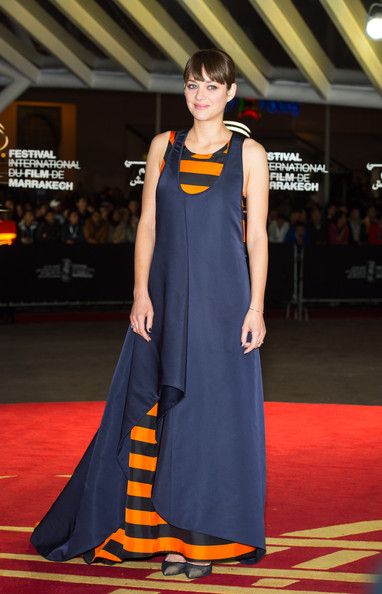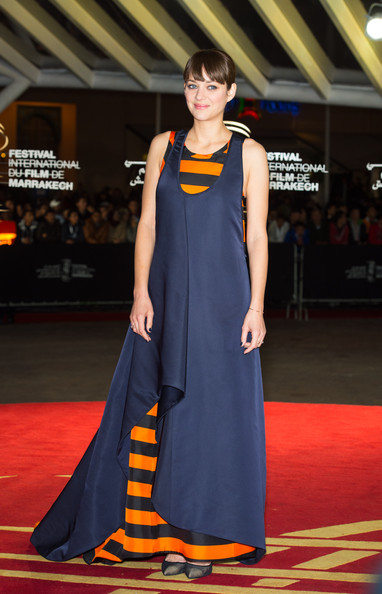 OK, here's a red carpet look we're so baffled by, that an eerie silence took over HQ when we laid eyes on it. Marion Cotillard, faithfully upholding her Dior duties, sported the oddest Christian Dior dress from the fall 2013 couture collection at the Waltz with Monica photo call in Morocco, earlier this week.
The usually impeccable Marion wore a floor-length striped orange-and-blue gown, with a blue asymmetrical overlay. Going accessory-free, Marion opted for black pointed pumps, and a slick of black polish on her nails. Make-up was simple, with kohl-lined eyes; and swept back hair with glossy bangs rounded off her red carpet appearance.
Sadly, this look does absolutely nothing for Marion, and its unflattering silhouette only adds to our worst dressed woes. The high neckline isn't at all flattering, and we're still wondering how this look could possibly constitute couture…!
What do you think of Marion's look? We get that couture seeks to push design boundaries, but is this look just overdoing it a bit? Share your thoughts below.
[Image]