Last Updated on 11th December 2013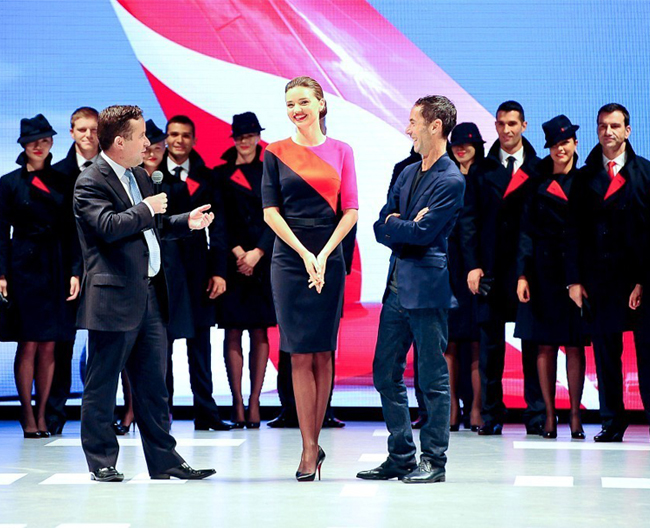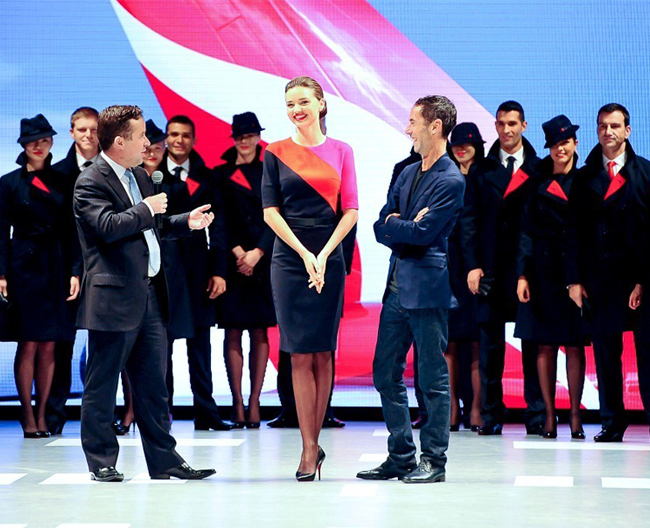 Miranda Kerr can't seem to catch a break right now. She's been dismissed as the face of Mango, her marriage to Orlando Bloom has ended, and she even got stick for sharing an over-Photoshopped image of herself at last year's Victoria's Secret Fashion Show and promoting unhealthy body image.
And now the Martin Grant designed Qantas uniforms which she unveiled earlier this year as part of her role as Qantas ambassador have come under fire for being too tight and unforgiving for the airline staff. Ouch!
"The uniform looks fantastic on Miranda Kerr, but unfortunately we don't all look like her," a fight attendant said. "Hosties range in age from their twenties to their sixties and a lot of the older ones don't want to wear tight-fitting uniforms. We like the current Peter Morrissey-designed uniforms. They are really comfortable."
The airline has reportedly been asked to tweak the uniform slightly to make it more comfortable and forgiving for the staff to wear, so it looks like the problem is being taken care of.
Would you be comfortable wearing the uniform Miranda is modelling above?