Last Updated on 16th December 2013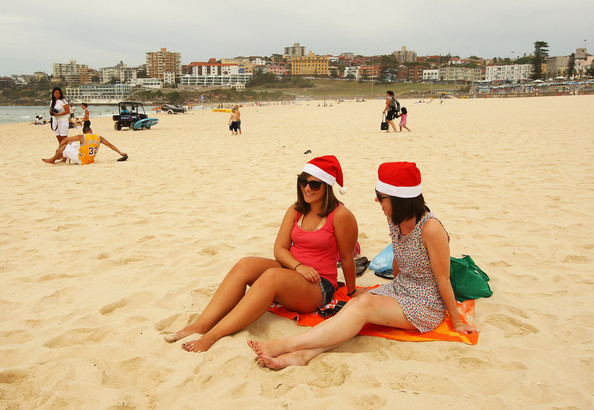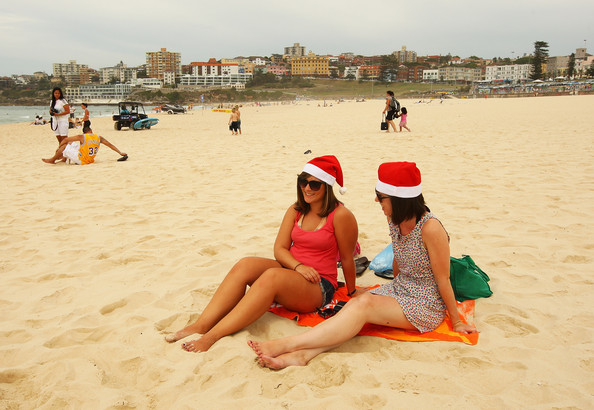 We've delivered your Christmas day outfit; organised for Boxing Day to be nothing but a lazy, super-comfy, turkey sandwich- laced day; and even your New Year's Eve outfit is well and truly sorted. So, what's left once we've exhausted all the ways to style the trusty LBD and cosy onesie?
Well, apart from a sun-drenched winter sun break or limitless present shopping spree (wishful thinking for us), how about a little rule-breaking in the festive spirit? We're talking turning traditions on their head, and, say, swapping the sloth life for a day of sporty activities with your BFF on Boxing Day. Or, giving the LBD a miss on Christmas day, and, maybe borrowing from the boys in the style department. Refreshing, no?
With rules and resolutions waiting to greet us come January 1, why not indulge in a little rule-bending to make the build up to crimbo that much more fun. Ahead, see our top five unconventional things to do this Christmas. Go on, you rebel you!
Christmas Eve barbecue
Well, because why not? We know its probably going to be freezing, but layer on the sheepskin and head into the garden for a hearty, pre-Christmas day food fest. If you're not a fan of stressful family gatherings on Christmas day, this'll sure to ease you in. Turkey skewers, anyone?
Tux-mas style
Ditch the dress in favour of a more androgynous take on Christmas dinner table dressing. Velvet tux jacket; jacquard pants in all their glimmering glory, and a crisp shirt? Perfect. Best bit? No heels, as we're all for dressy slip-ons.
Burn-it-off on Boxing Day
Why wait until the New Year to kick-start your healthy lifestyle regimen? Begin burning off those extra calories from Boxing Day, by booking a fun activity with a group of friends. Yes, we know running riot at the Boxing Day sales isn't too different from a pounding run on the treadmill, but nothing beats a paintballing or kayaking session to cure a festive hangover!
NYE street party
Overdone it with partying indoors? Why no pull out the bunting and head to the streets to dance in the New Year with your nearest and dearest? If you're too busy to arrange one yourself, then either seek one out, or summon the power of social media to do it for you!
New Year in a new way
If spontaneity feeds the soul, then get on that Eurostar train or plane and head to another city to see in the New Year. If your budget doesn't stretch to a flight splurge, then why not pick a stargazing sight in Scotland, pack your camping kit and head out to see in 2014 whilst gazing at the stars! Random, insane, but totally worth it.
What will you be doing differently this Christmas? Share your wackiest ideas for the forthcoming holidays below!
[Image]