Last Updated on 22nd December 2014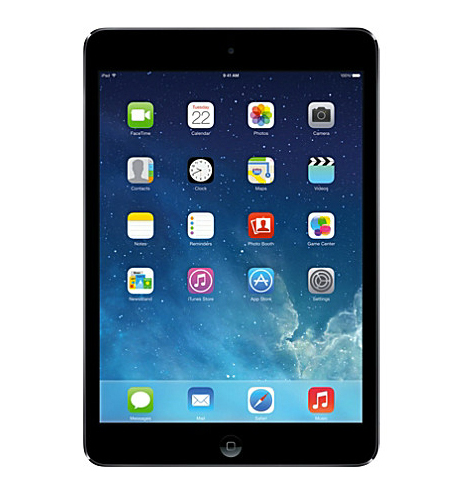 We're ending our gift guides on a high this afternoon, thanks to a product that needs no introduction – but we'll give it one anyway – the brand spanking new iPad Air!
This is the ultimate piece of technology to get your hands on this Christmas. The Apple iPad Air comes with Wi-Fi and has an incredible 64GB worth of storage.
That means you can go to town on downloading your favourite songs and playlists on iTunes, get totally snap happy and have all the room you need to store your pictures, and have hundreds of your favouritre movies available at your fingertips for those long haul flights, commutes or lazy weekends in bed.
The new Apple iPad Air is not only the lightest and thinnest in the iPad family, but it's also the most powerful. Good things definitely come in small packages on this occasion, and we guarantee this present will earn you huge brownie points with the lucky recipient this Christmas.