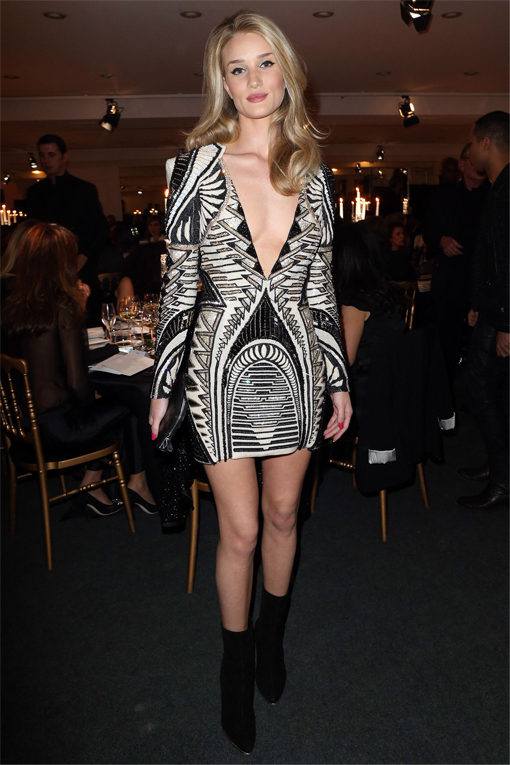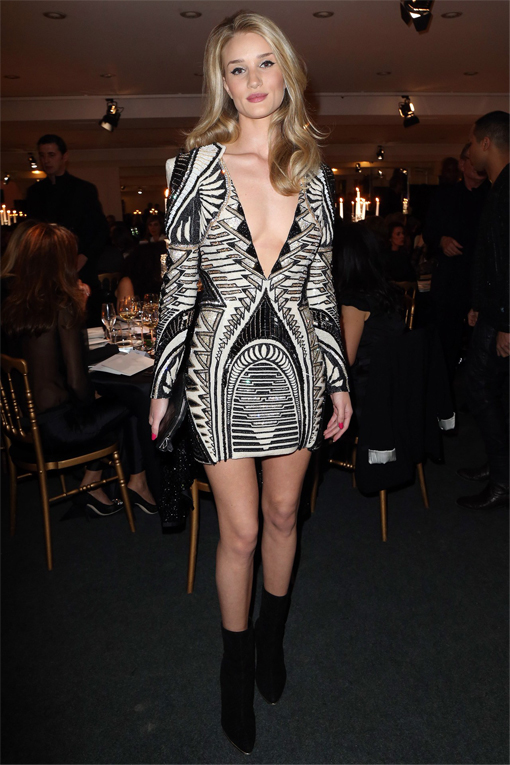 Although Rihanna was announced as the brand new face of Balmain a matter of days ago (click here to check out the spring/summer 2014 ad campaign images in case you've been living under a rock all week and haven't seen them yet!), we can't help but think Rosie Huntington Whiteley would make a good spokesperson for the French brand too, especially if the pic above is anything to go by.
The stunning British model wore a sexy, plunging black and white long sleeved mini dress from the spring/summer 2012 collection (seems like ages ago we saw that collection debut on the runway, doesn't it?) while attending The AEM Association Children of the World for Rwanda in Paris earlier this week. Although we weren't in attendance, we would bet good money that she turned heads wherever she went!
She teamed her dress with some edgy black boots and a freshly blow-dried voluminous hairdo, not to mention some feline-esque eyes that Alexa Chung would no doubt be very proud (or maybe even jealous) of.
Sex goddess, much?