Last Updated on 3rd January 2014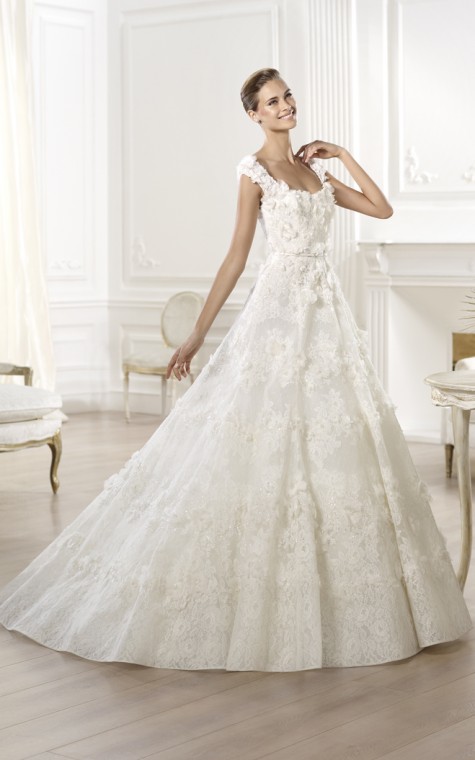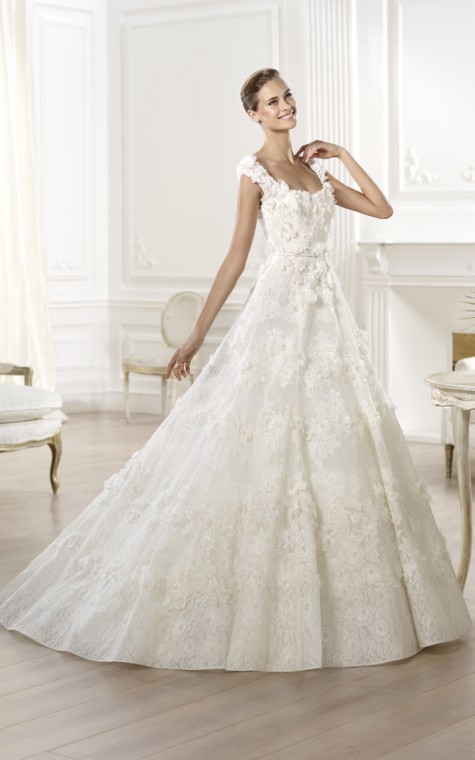 When it comes to choosing a wedding dress, all dresses are not created equally. While some dresses may make you look flawless, others may leave something to be desired. Knowing what type of dress best suits your body time can save you time, stress and money. Here is a quick guide for choosing the right wedding dress for your shape:
Pear Shapes
If your body is narrow up top and fuller on the bottom, you have what is known as a pear-shaped body. You will want to be sure to look for dresses that accentuate the natural narrowness of your midsection. This can draw attention away from your thighs and hips. Skirts that start at the waist and gradually flare out are also great for pear shaped bodies.
As far as fabrics go, sturdier, more dense fabrics like taffeta and duchesse satin are especially flattering to pear shapes since they do not cling to your body. A dress with a V neckline or spaghetti strapped bodice can accentuate the slenderness of your upper body. If you have a material that you aren't sure about, Bridal boutiques like Elizabeth Johns have wedding dress experts that can help.
Heavy Busts
For women with heavier busts, a wedding dress with a scooped neckline is a modest choice. This style emphasizes your face and shows off your plentiful bosom without showing off too much cleavage. If you have your heart set on a strapless dress, go for one with a sweetheart neckline. A neckline that goes straight across can make your bust appear even larger and give a shelf-like effect.
When choosing a fabric, busty women may find that materials like satin work best. They provide structure without being excessively flowy. For an airier fabric, look for a gown with a stiffer base. This will allow you to have an embroidered overlay.
Tall Women
For taller women, a simple silhouette can highlight your natural shape. When choosing a dress, remember to consider your height in all aspects of the dress. This includes a lower waistline and a floor-sweeping hem. If you plan on wearing long sleeves, make sure that they go past the wrist.
With your statuesque figure, you do not need a lot of embroidery. Go for simplicity rather than focusing on too many bells and whistles. You may want to stay away from ruffles or rosettes. These may not be flattering styles on tall women.
Your wedding will be one of the unforgettable moments of your life. Having a wedding dress that is perfect for your body type can leave you feeling like a princess. These tips can help you find a dress that is right for your body type.