Last Updated on 3rd January 2014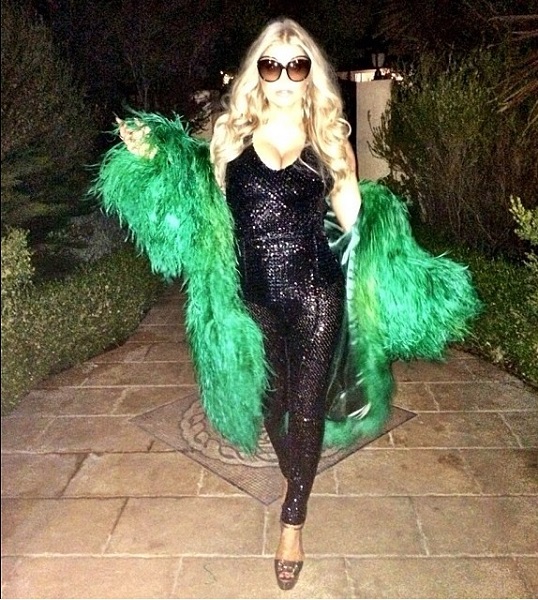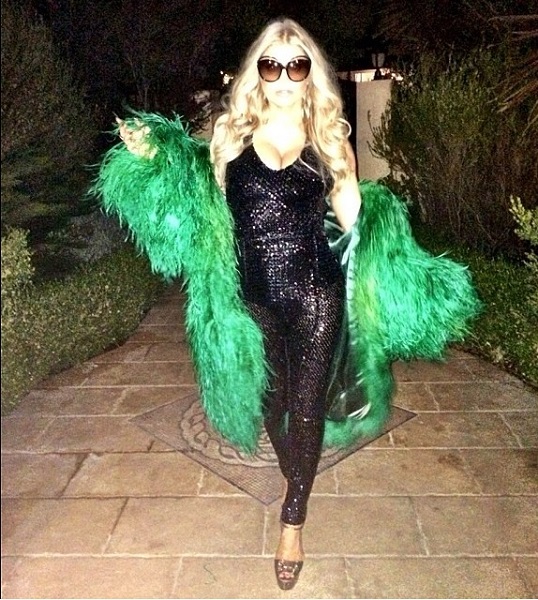 Yes, we've just come out of the thick of the party season, and past a certain level of drinking, style inhibitions unsurprisingly seem to vanish. So, when we spotted Fergie selfie-ing it up on Instagram in this rather garish ensemble, well, we had to comment.
Headed for what seems like a Studio 54-themed New Year's Eve bash, Fergie wore a black sequin jumpsuit-cum-leotard-with-leggings, topped off with a monstrous green shaggy (faux?) fur coat.
Ample cleavage was on show, and the accessories for the night included a pair of cat-eye sunglasses (in the dark; how Kanye is she?!), and platform heels. Deliberate fancy dress, or just her ode to the disco theme, we don't know; but we've seen Fergie rock far better looking outfits than this one!
Guess we can blame this particular wardrobe malfunction on the New Year bubbly cheer, if not anything else. Honestly, Fergie, a knockout white suit à la Bianca Jagger would've sufficed y'know.
What do you make of Fergie's OTT look? Yay or nay? Sorry, Fergs, but this one certainly tops our Worst Dressed of the Week list!
[Image]