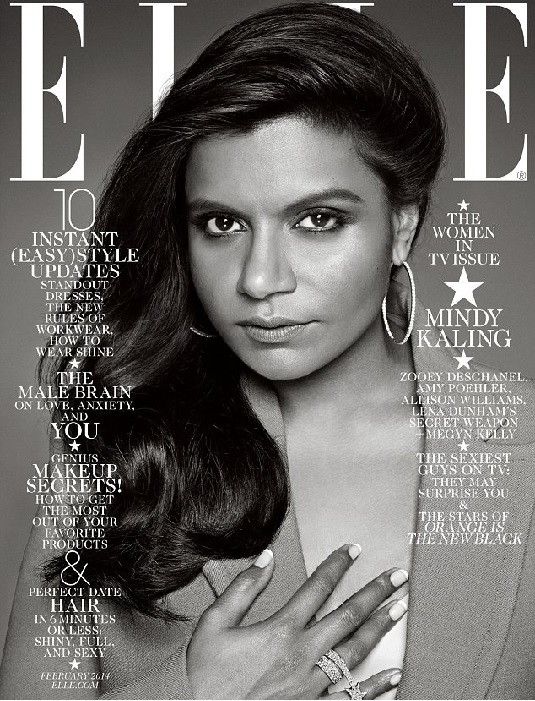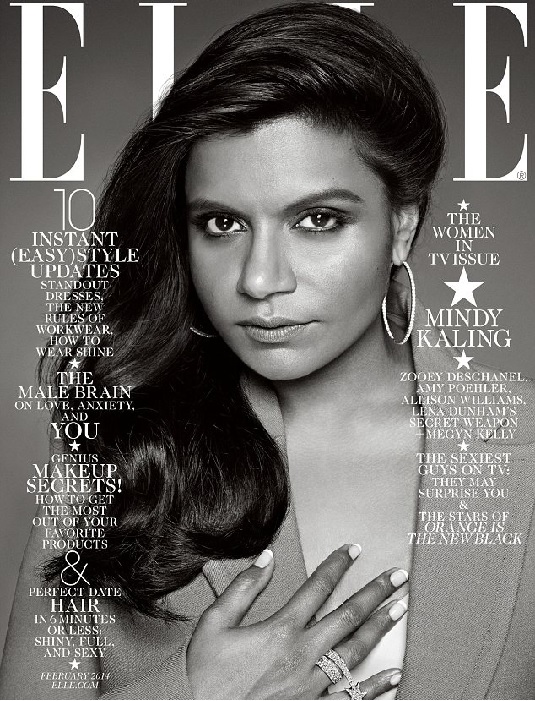 As the new crop of magazine cover stars emerge for February, controversy isn't too far off. In the firing line this week for cropping the hell out of one of its February cover stars, Mindy Kaling, is ELLE US.
The Mindy Project star features on one of the four special edition covers celebrating women in TV, alongside New Girls' Zooey Deschanel, Alison Williams from Girls and Amy Poehler from Parks and Recreation – all of whom are fully featured on their respective covers. Being Kaling's first major mag-fronting gig, critics were quick to slam the publication for typifying the requirements of an industry bound by a silent, immoral code of skinniness, colour, and a whole load of size zero.
But, before jumping on the bandwagon to berate an otherwise respectable and widely read publication, we did a little digging to see where cover stars had been given the crop treatment – regardless of colour, size or celebrity status. And, the results were pretty surprising.
Yes, ELLE US repeated the mistake with its October 2010 cover star, Gabourey Sidibe, whose skin was supposedly lightened, and image heavily cropped. And, not forgetting the magazine's star Adele, who (partially) appeared on the May 2013 issue. But then again, ELLE UK also featured a cropped image of white, size zero, Victoria's Secret model Candice Swanepoel on its December 2013 cover, quickly followed by a shoulders-up appearance from British model and actress, Suki Waterhouse for January 2014. Both ladies' assets are in line with what the industry deems image perfect.
Now, let's turn to another glossy; Vogue. Although most editions of the magazine have courted controversy in the past, the cover star cuts are still interesting. Only Jennifer Lawrence's face – the It girl of, basically, everything – graced the September 2013 issue Vogue US, whilst Beyoncé – the most successful woman of colour, with a killer body – on the March 2013 cover also received the shoulder chop. Heck, even the fashion world's most desired body, Naomi Campbell, didn't fully feature on the November 2013 cover of ELLE Thailand. These are three women at the top of their respective industries.
The idea behind a particular cover shoot, or what inspired  a certain look, will always remain debatable. Maybe, sometimes it follows the issue's vision, plays on the strongest, most beautiful features of a star, or, even wants us to stop thinking about the damn perfect body. It is understandable why a backlash against Kaling's cover ensued, but it might be that her next cover is a total knockout?
If Photoshop can be used so openly on even the most perfect of bodies and faces, then we should take Kaling's cover as a compliment; an accentuation of her natural beauty. For once, let's look at the other side.
What do you think of Kaling's ELLE US cover?
[Image]