Last Updated on 8th January 2014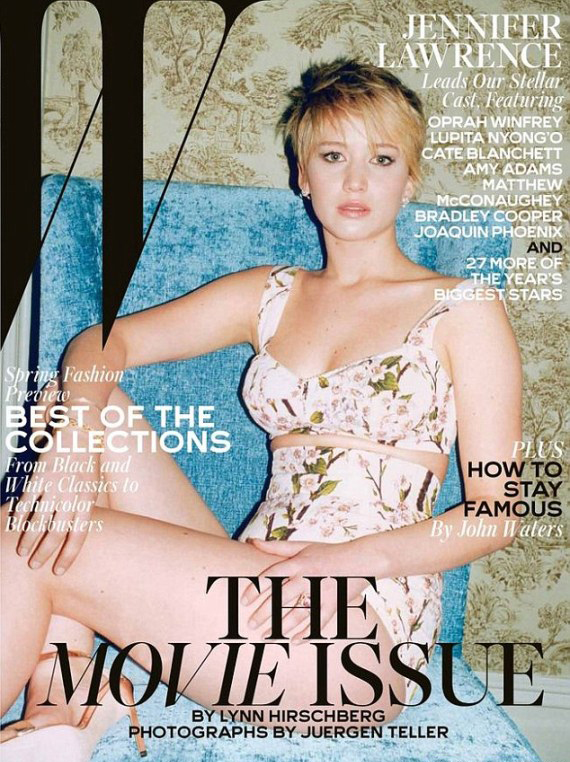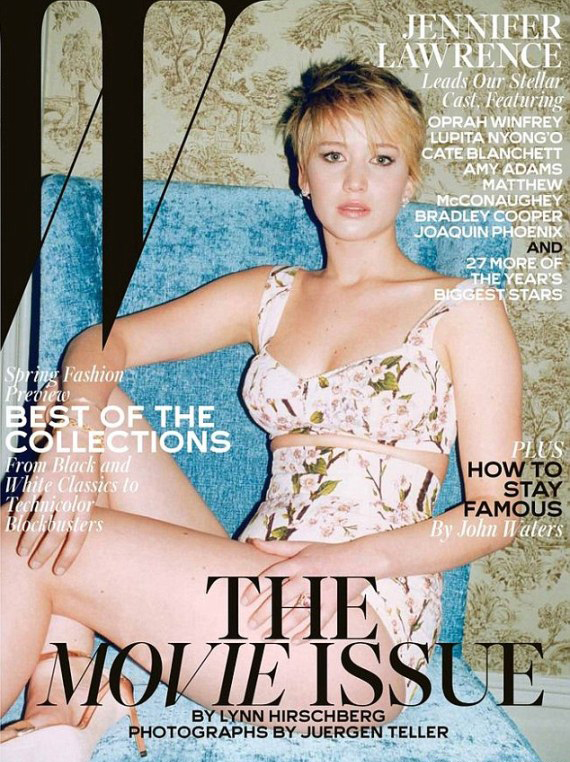 Jennifer Lawrence was without a doubt one of the hottest names of last year's awards season, and it looks like she'll be reigning supreme this year too thanks to all the nominations for her performance in American Hustle.
W magazine has cottoned onto this, hence why it's tapped her for its mammoth February "movie" issue. She was shot by Juergen Teller and is showing off her pixie cut and gorgeous body in a Dolce and Gabbana two-piece; stunning much? As you can imagine, her interview is also a great read, especially her explanation of why she fell while collecting her 'Best Actress' Oscar 11 months ago.
"I was at the Oscars, waiting to hear if my name was called, and I kept thinking, 'Cakewalk, cakewalk, cakewalk,'" she began.
"I thought, 'Why is cakewalk stuck in my head?' And then, as I started to walk up the stairs and the fabric from my dress tucked under my feet, I realised my stylist had told me, 'Kick, walk, kick, walk.'

"You are supposed to kick the dress out while you walk, and I totally forgot because I was thinking about cake! And that's why I fell."
We hope Jen hasn't spent the whole year dwelling on it; her recovery from the fall, her humour and generally awesome Jen-ness has only made us love her more. Let's hope she will redeem herself with some graceful antics during this year's awards season, although we would probably still love her regardless.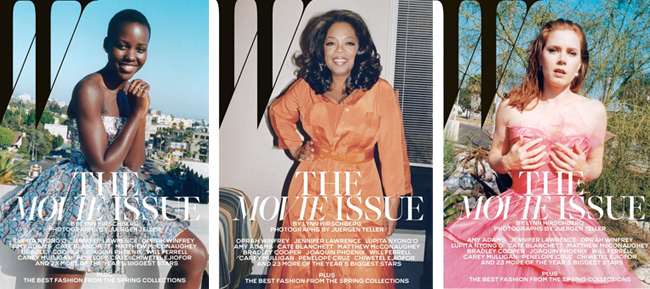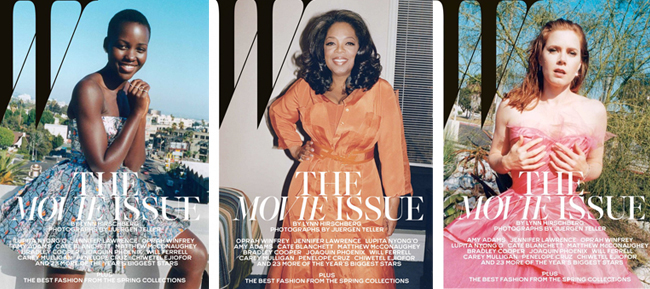 Jen isn't the only big star on W's Feb issue either; she is one of six cover stars which also include Cate Blanchett, Oprah Winfrey, Amy Adams, Lupita Nyong'o and Matthew McConaughey. Which one will you be picking up?