Last Updated on 17th January 2014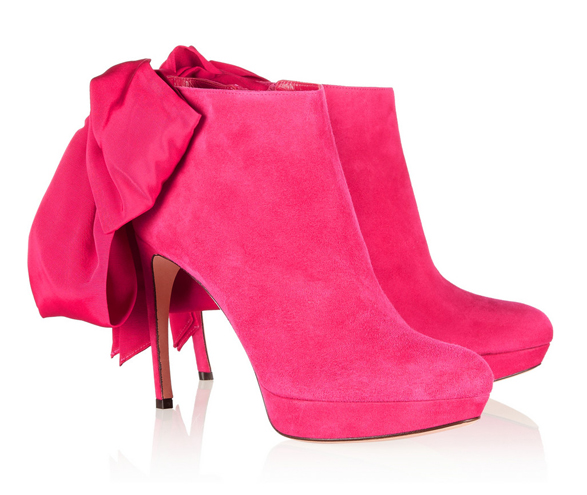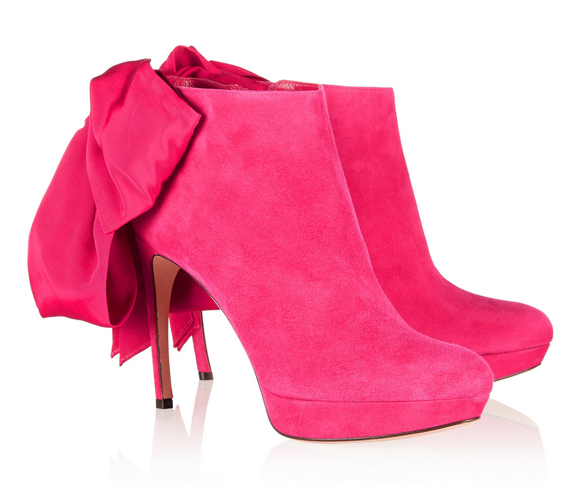 Every now and again, we girls want to splash out and treat ourselves.
Whether it's a gorgeous piece of arm candy we've been lusting after, a luscious leather jacket or a sinfully sexy pair of heels (other drool-inducing pieces of clothing or accessories are available, obviously) we know that sometimes settling for a more affordable option just isn't going to cut it.
These Alexander McQueen bow embellished ankle boots fall into that category.
A hot pink pair of heeled shoe boots might not seem like the best thing to spend hundreds of Pounds on, but that's where you (or any naysers) are wrong. They are the perfect shoe to wear with a black jumpsuit, playsuit, or a simple black skinny jeans and black button down combo.
Wear with your plainest clothes to make them really stand out, or wear with the rest of the pieces from the "high fashion/special occasion" side of your wardrobe. The opportunities to wear these Alexander McQueen bow embellished ankle boots are endless!