Before you even think about where you're going on the big day, and way before you start shopping for soppy cards and presents, comes the biggest decision of all… what are you going to wear on Valentine's Day?
Valentine's Day is a day of romance, so getting dolled up in something romantic is completely allowed. Then again, you might want to go on the complete opposite side of the Valentine's scale and treat your date to something sinfully sexy instead. Or you could just go along with the theme of the day and wear a frock in the hottest and most obvious colour – after all, a red dress is a Valentine's winner for a reason!
Whatever sartorial direction you decide to go in with your outfit, we've got perfect suggestions for you; and yes, we're suckers for a little bit of red, so we had to feature it in every single option. Cupid wouldn't have it any other way!
Classic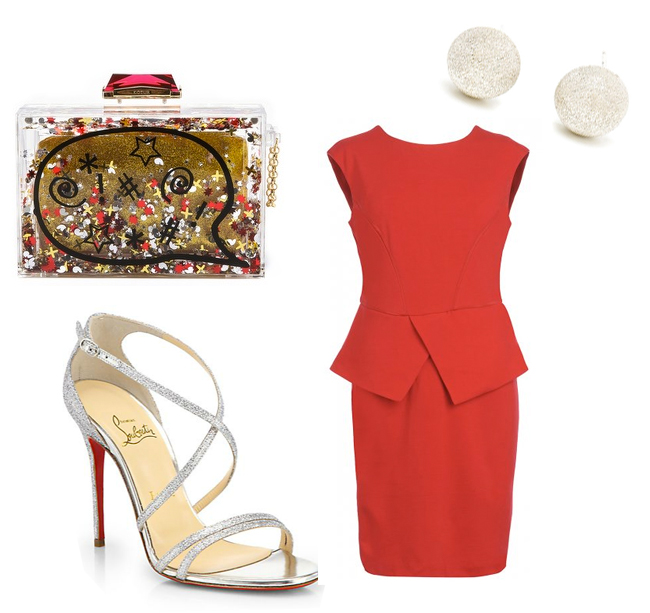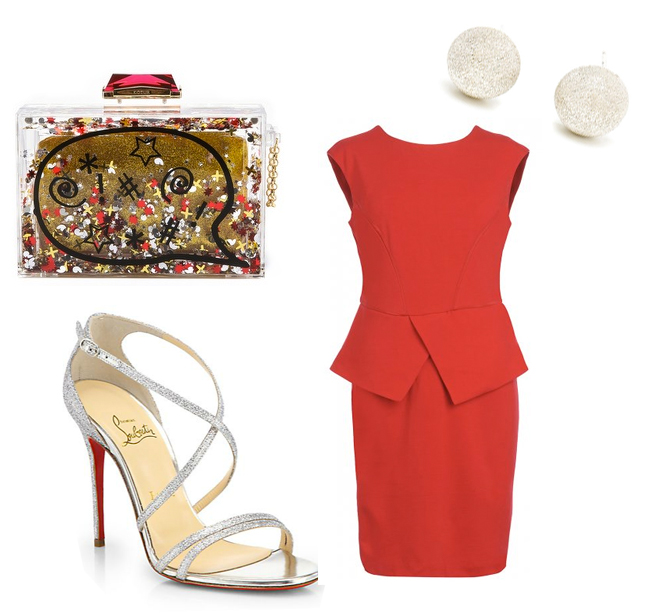 Ted Baker red dress, £139 £69.50 || Carolina Bucci 18k sparkly button studs, £665  || Christian Louboutin glitter sandals, £480.23 || Kotur question bubble glitter globe clutch, £249.45
Romantic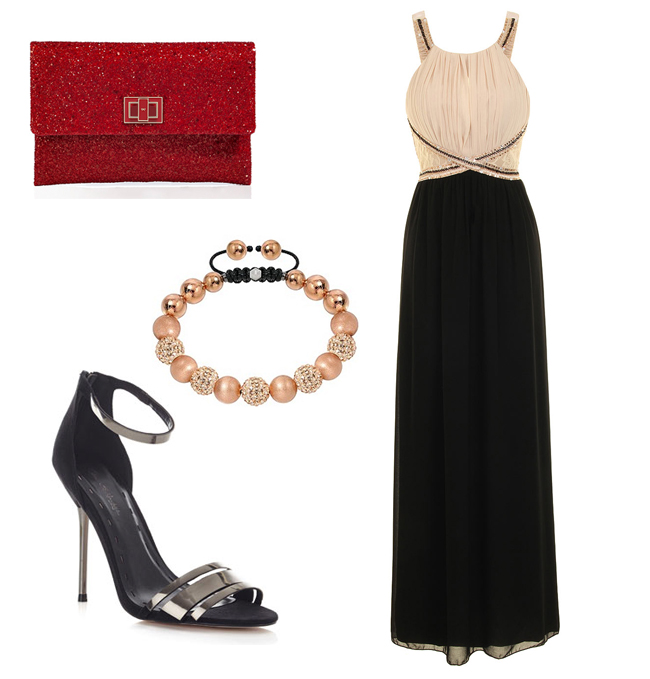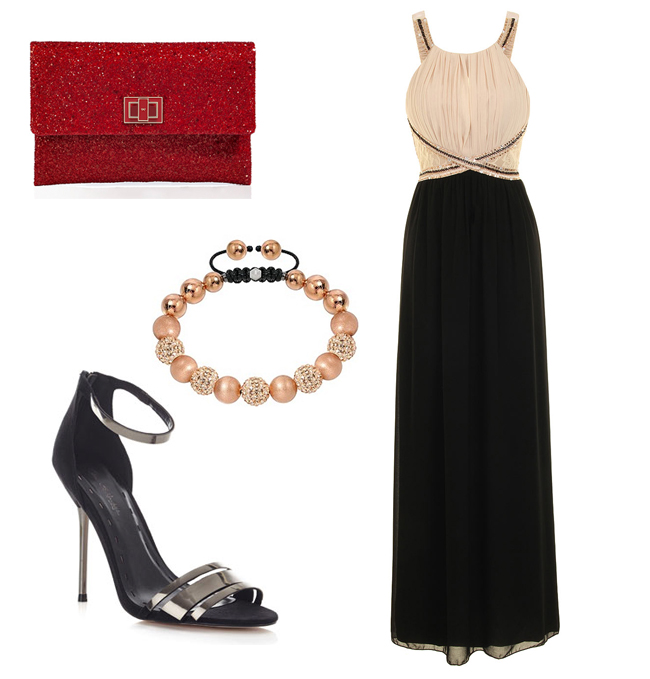 Dorothy Perkins cream and black lace maxi dress, £70 £35 || Tresor Paris 10mm gold crystal and frosted bracelet, £149  || Miss Selfridge black strappy metal sandals, £42  Anya Hindmarch glitter fabric clutch, £350
Sexy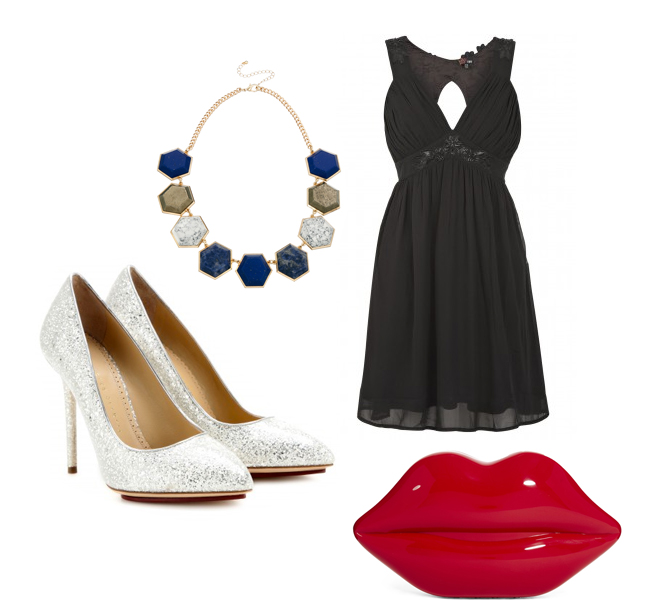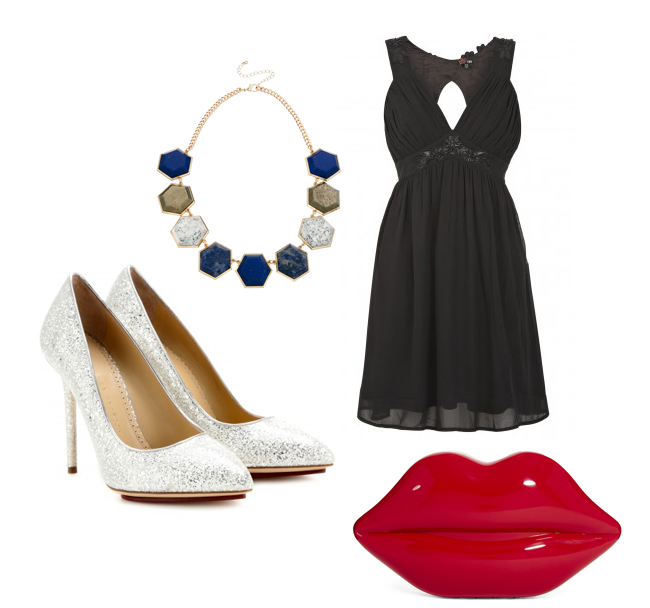 Yumi sequin babydoll dress, £55 £25  || Charlotte Olympia glitter pumps, £568 || Lulu Guinness lips clutch, £245 || ASOS semi precious chunky necklace, £40
Which look will you be going for?