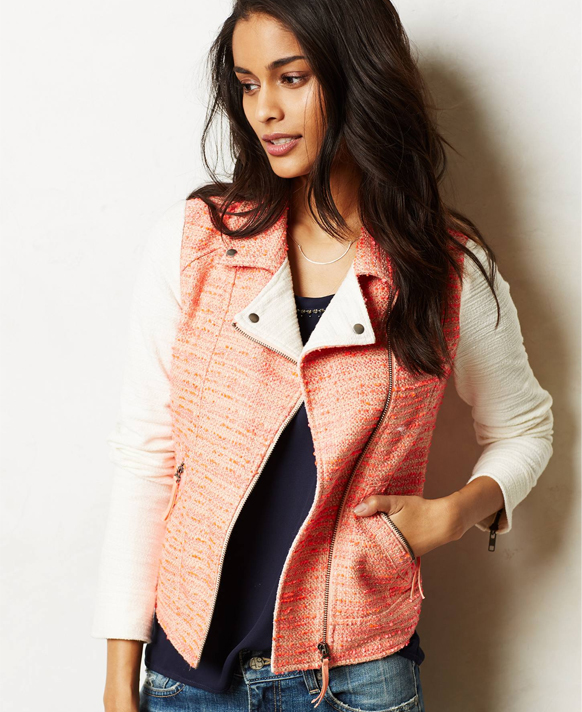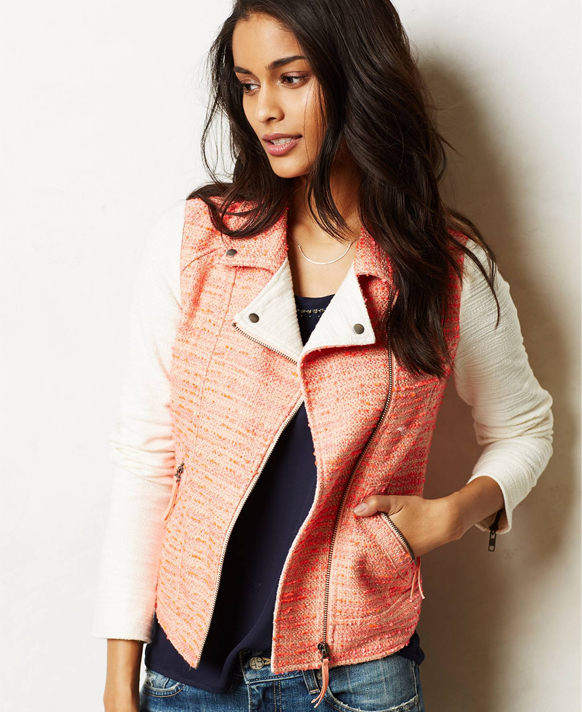 If you wanted a modern update on the classic Chanel tweed jacket while you wait for your "Chanel tweed jacket fund jar" to fill up, look no further than this Anthropologie blushed tweed moto jacket.
It comes with front pockets and an edgy diagonal zip that juxtaposes the classic silhouette wonderfully, and is so much more than a designer alternative as it comes with its own individual quirks and features.
We particularly love the contrasting white sleeves that make this jacket perfect to wear in the day over a casual pair of jeans or over one of your favourite form-fitting dresses. We predict that this Anthropologie blushed tweed moto jacket is going to be a permanent fixture in your wardrobe for years to come!