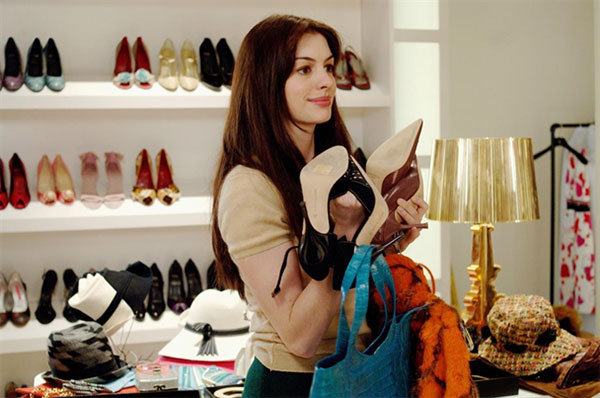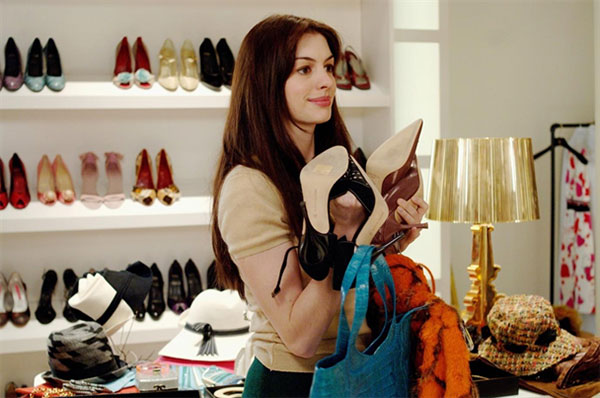 After witnessing the sporty spectacular that was the Chanel Couture show, you're probably budgeting for your next haul of shimmering sneakers, right? Well, just hold fire! Because, according to a recent survey released by luxury resale clothing site Vestiaire Collective, the average British woman has over £1900 worth of clothes, handbags and accessories in her wardrobe. Doesn't sound like much, does it? Read on.
Commissioned by public opinion poll YouGov, the survey of 1000 women also revealed further, rather shocking statistics about our hoarding shopping habits. In 2013, British women left an average of £404 work of clothes unworn, while one in three women admit to forgetting what actually lurks in the depths of their wardrobes. A staggering 80% of women own fashion items they haven't worn in the past year, while 26% of those surveyed revealed the reason for ditching certain items was because they were wrong size or fit.
But, what does this scramble of statistics actually size up to? Is there any way to put our fashion waste into perspective? Assessing the numbers at hand, Vestiaire Collective estimates that this could mean a whopping £10.1 billion worth of fashion lying paid for but unworn in women's wardrobes. Wake up call, much?
Whether fast fashion (we're looking at you, Zara), the ease of online shopping or increasingly unhealthier lifestyles are to blame for our addiction to impulse buying with regretful after-effects, we don't know. But, maybe it's time we took a lesson in recycling from the queen of repeat-outfits, Kate Middleton, and opted for a wardrobe detox, instead. We're in, are you?
[Image]