Last Updated on 23rd January 2014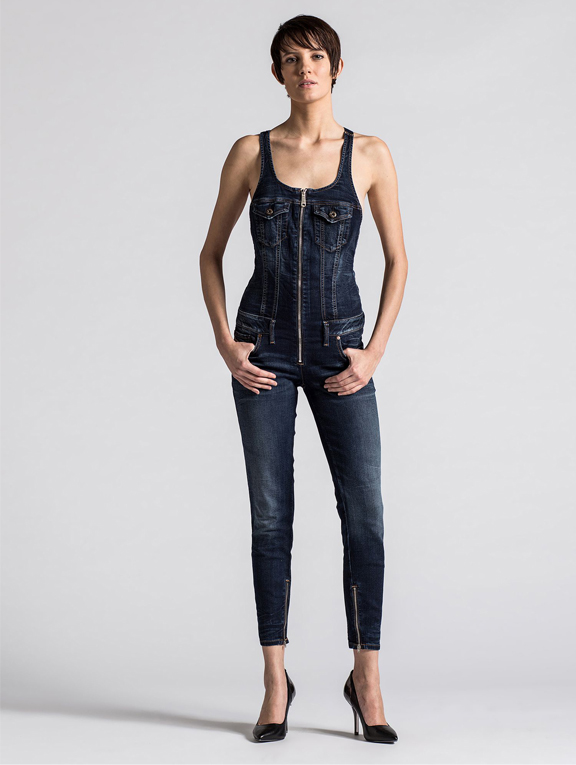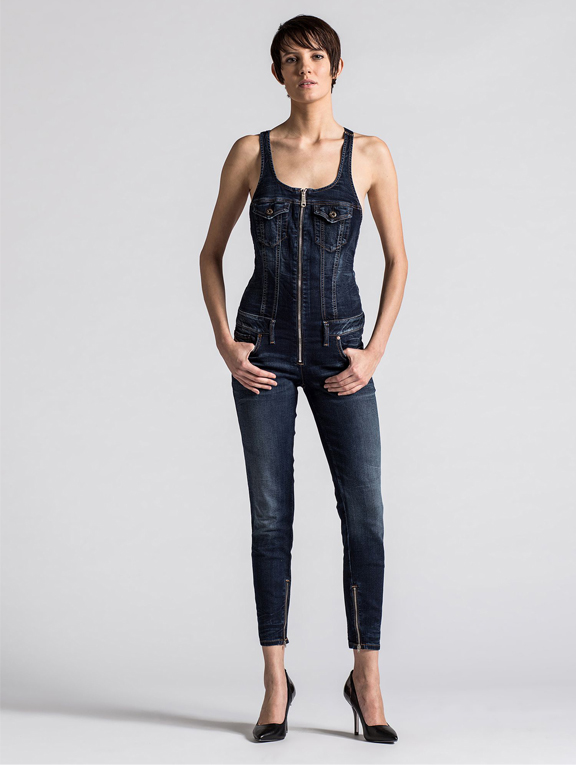 Love denim but don't want to be classed as a double-denim-er for fear of being compared to Justin Timberlake and Britney Spears? No problem – this Diesel Jeomp Ne jumpsuit is the cheat's way of rocking the trend as it's the best of both worlds.
You have the ability to wear the stretchy and versatile fabric top to toe, but don't have to admit to being decked out in double denim as it's technically all one piece. Ah, the beauty of semantics; the beauty of a jumpsuit!
This Diesel Jeomp Ne jumpsuit is the perfect piece to help you channel all of the hottest celebs and trend-setters; Alexa Chung swears by them, and now you can too! Wear on its own with some cute heels like the model above, or add a fierce band tee and some biker boots or trainers (we hear they're all the rage in Paris right now!) for a true rock chick look!
Diesel Jeomp Ne jumpsuit , £240