Last Updated on 30th January 2014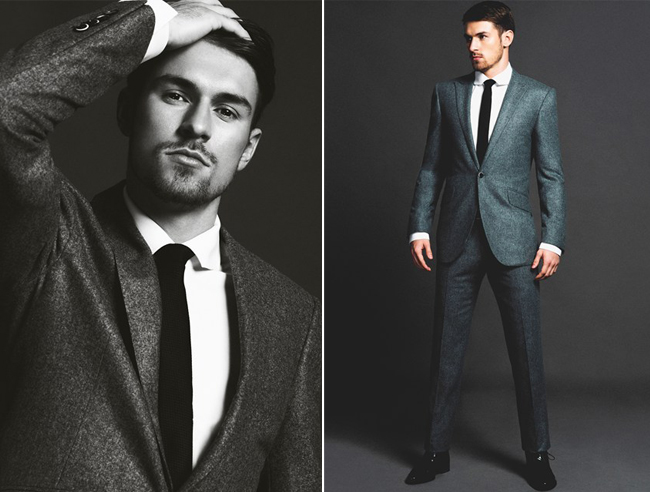 While we don't think anyone could ever replace Mr David Beckham, we think 23-year-old Arsenal midfielder Aaron Ramsey could be giving it a jolly good go as it's just been announced that he's been snapped up by Elite Model Management. Doesn't he look dapper in the pics above?
"I was approached by Elite and it was perfect timing – and a great opportunity for me, as I had been thinking about doing some other things outside of my football career," Ramsey explained.
"Obviously football is my main focus and always will be; I would never jeopardise that for anything. So I will have to manage my time well so that I can also take advantage of all the amazing opportunities that Elite can offer me. I'd love to work with Tom Ford, his label is a real favourite of mine."
Does this mean we can expect to see him do a David Beckham or Freddie Ljungberg and strip down to his underpants all in the name of fashion and modelling? Gosh, we hope so, but he isn't entirely convinced…
"At this moment in time I wouldn't want to do any shoots with my kit off," he (unfortunately) said. "I don't think my fiancée would be too happy about that! I still have to get used to pulling poses for the camera – it doesn't come naturally to me – I feel lost without a football close by!"
Congrats to Aaron Ramsey on this exciting new stage of his career; we can't wait to see him in action off the pitch! Do you think his Tom Ford dreams will become a reality?