Last Updated on 30th January 2014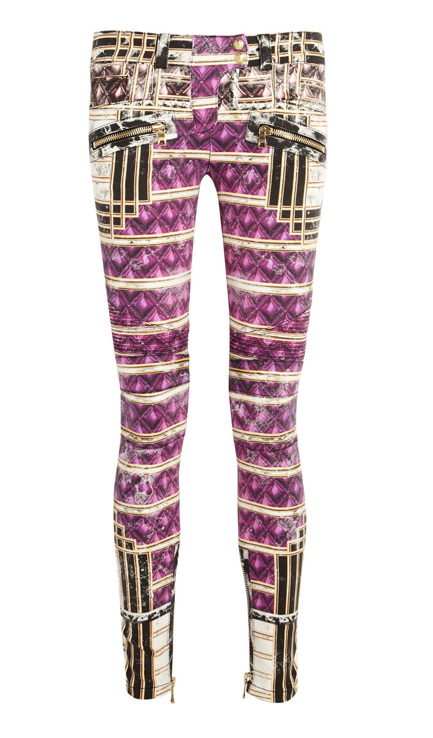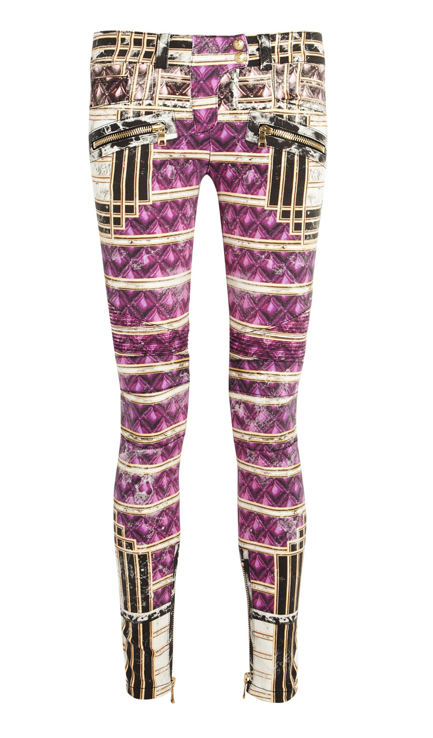 The rock 'n' roll trend is hotter than ever this season; some of the greatest rock legends dominated the Grammys on Sunday night, and it doesn't look like rock 'n' roll is fading in the fashion world either.
These loud, busy and very rockstar appropriate Balmain printed low rise skinny jeans are the perfect piece of clothing to showcase your love for rock; it's so much more than a music genre, it's a state of mind as well as a sartorial statement!
These Balmain printed low rise skinny jeans are now 60% off, so channeling your inner rock star has never been easier. Pair them with a tight fitted blazer for a chicer vibe, or go for a full-sized faux fur jacket for that true "My name is Kate Moss and I've just come out of a mosh pit at the best gig ever" look. The choice is yours!
Balmain printed low rise skinny jeans,  £1,570 £628