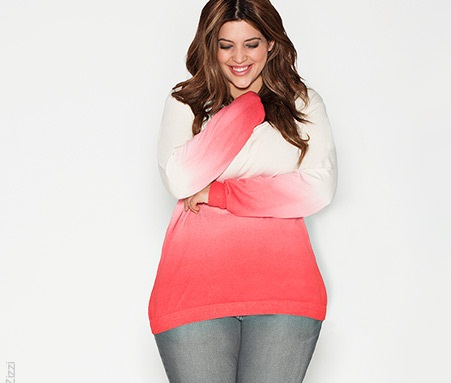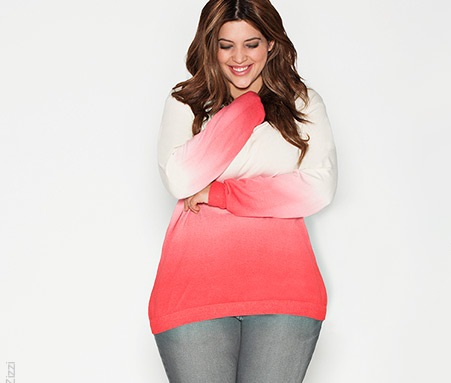 Plus size fashion has become a thriving industry that offers stylish, attractive designs that flatter every body type. The dreary, shapeless designs of twenty years ago have thankfully disappeared and been replaced by vibrant, cutting-edge fashions that celebrate a curvy figure instead of attempting to cover it up. Even mainstream designers have finally begun to take notice of what the vast majority of the female population need and now offer the latest trends in a wider range of sizes. Along with a better range of daywear, designers have even begun to extend their size range for their sleepwear creations. This is good news for curvy divas who like to look as stylish in the bedroom as they do during the day.
Loungewear
Loungewear has become so luxurious over the past few years you may even feel tempted to wear it outside. There are a huge range of different colors, fabrics and textures to choose from. Patterned pants look fantastic with simple, elegant tank tops and are incredibly comfortable for those days spent lounging around the house. Cotton pajamas are perfect for warmer weather as they allow your skin to breathe during the summer months. Silk tank tops and long pants are a classy alternative. If you opt for a long-sleeved version, go for one with a deep V-nec
k to elongate your neck. Add some sex-appeal by showing a hint of cleavage.
Classic Boy-Cuts
For those cold winter nights, you cannot beat a pair of flannel pajamas teamed with a warm, cozy dressing gown. Go for a classic style in a red tartan print, or keep it simple in a grey or light blue version. Adding a white tank top underneath your shirt and then leaving the shirt open will create a casual look. As with daywear, tailoring can work wonders when it comes to clothing, so try to find a shirt that comes in slightly at the waist rather than a straight version that will make you look boxy. A nice alternative to this classic style is teaming the double-breasted shirt with a pair of small sleep shorts to give a playful twist on an old classic. You can purchase a few in contrasting colors and then mix and match to bring some color blocking to your night-time wardrobe.
Pretty Negligees
Negligees can be long and elegant or short and sexy. You may even consider purchasing one of each to have for every occasion. If you have a big bust, look for an underwired version that will support your chest so you do not have to wear a bra underneath to feel comfortable. If you opt for a short version, find one that hits just above the knee to create the best silhouette. A belted version will bring in your waist helping to create an hourglass figure. Ruching and gathering around the waistline will help to shave off a few inches from the middle. Pear-shaped ladies should opt for negligees with plenty of lace and ruffles around the cleavage to balance out the frame.
Show-Stopping Lingerie
Lingerie was made for the curvier lady as stick-thin types simply cannot pull-off a corset as well as those who are blessed with an ample bosom. 50s style underwear is really hot right now and covers up a large amount of skin whilst still looking incredibly sexy. Big, frilly French knickers and balconette bras are a classy way to add spice to the bedroom. You can even slip on a sheer teddy over the top of your lingerie if you need a little extra coverage. Many stores now offer plus size stockings, suspenders, and corsets in many different styles and fabrics helping you look your very best for those special nights. A well-fitting corset can even be worn under your regular clothing to bring in the waist, lift the bust and smooth the hips all at the same time. Wearing one under a fitted dress or wraparound blouse from navabi.us will create a show stopping figure that will give you an incredible confidence boost.
Sleepwear is just as important as daywear when it comes to feeling sexy and feminine. The ability to purchase attractive designs that fit your shape is essential for every woman. Adding accessories to your outfit is not only for daywear as you can revamp your current sleepwear with the addition of a bright, patterned dressing gown, eye shades or fluffy slippers. Keep your accessories on-trend by choosing big statement pieces that add a new dimension to your bedroom attire.
(Image: Navabi.us)