Last Updated on 3rd February 2014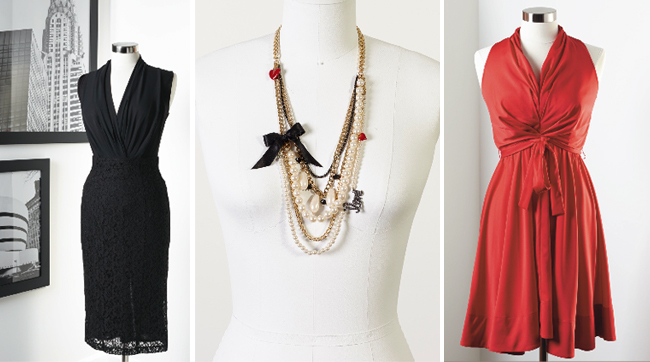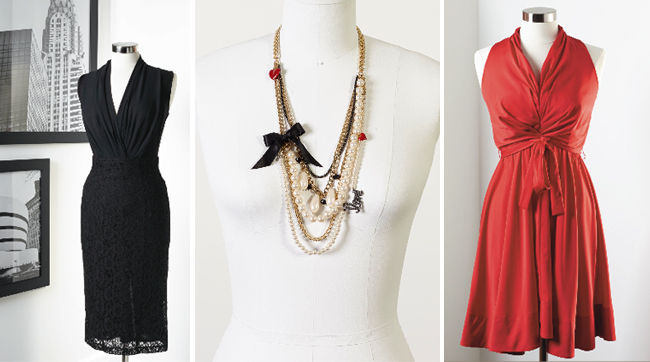 Love is in the air, or at least, love inspired clothing and accessories!
Eva Mendes' brand new Valentine's Day collection for New York + Company has finally been revealed, and it's as dreamy and romantic as we could have ever hoped!
Key pieces – our favourites, in other words – include the sleeveless black bodysuit and lace pencil skirt to the left, the Clarissa pearl and chain necklace in the middle, and the red hot 1950s inspired Alexis sleeveless dress on the end. After all, Valentine's Day without a red dress is like Christmas without mince pies!
Eva Mendes has once again outdone herself; should she want to give up the day job, we think she can have a very successful and lucrative career in fashion designing!
Click here to check out the full collection and let us know what your favourite pieces are; will you be snapping any of them up to wear on the big day?