Last Updated on 6th February 2014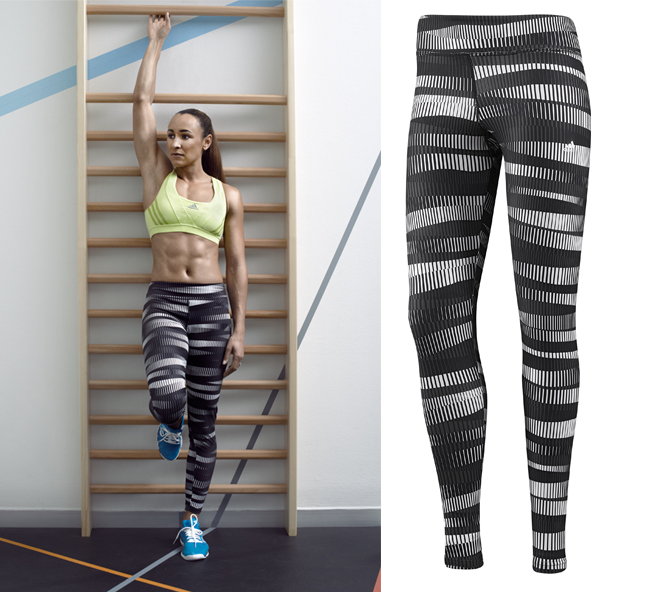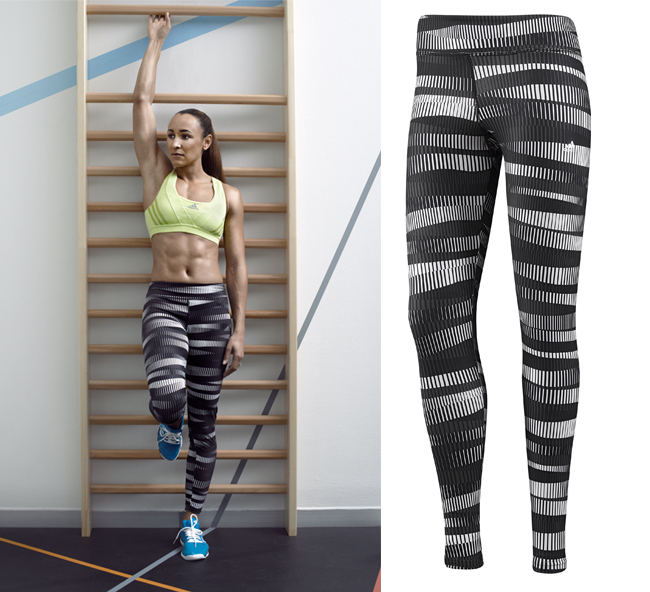 Obviously there's only one Jessica Ennis in the world (we bet the rest of the Olympic athletes are probably glad of that – one Jessica Ennis is already tough enough to beat!) but luckily there's more than one set of the cute Adidas allover print tights she is wearing in the pic above in the world. Yay!
One of the reasons we don't go to the gym as often as we should (laziness and "busy-ness" aside) is not knowing what to wear, but Jessica Ennis has made sports leggings look extremely fashionable; we want these Adidas allover print tights and we want them now!
We know we don't have Jess's killer abs (not many people do, do they?) so we probably won't be matching the yellow sports bra with nothing else on top with our leggings. Although the sports bra itself does a very good job of holding in the puppies when engaging in vigorous treadmill activity, for example, so it's another must-buy from the amazing new Adidas range.
Still, we think staring at the picture above will give us something to work towards in the gym…