Last Updated on 12th February 2014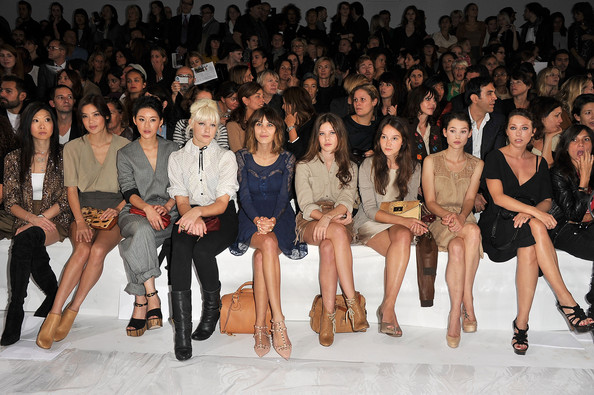 Ok, so fashion month is underway and the last stop is of course, our favourite city Paris! In a bid to be able to communicate better with our fellow French fashionista's (without the aid of our translation dictionary) we decided to brush up on our French in time for the last week of fashion month with the aid of Rosetta Stone's TOTALe course.
At £20 per month or £240 up front, the course promises the ability to engage in conversations, share ideas, make new friends with your new found conversational skills and best of all the ability to negotiate complex situations…a skill definitely needed to handle the madness that is fashion week.
So, naturally we jumped at the chance to give the TOTALe course a go….
The online subscription is available for a 6 or 12 month duration. Stages of learning start at Level 1 and the course is completed once you make it to Level 5 (if you're a bit more advanced than us you can skip to the level best suited to you).
Each level starts with a core lesson and continues with lessons that individually cover pronunciation, vocabulary, grammar, reading and writing. Reviews to check your progress are interspersed within the levels.
The pronunciation lessons are priceless…voice recognition allows the system to pass or fail you if you're pronunciation is incorrect which is great. There's nothing worse than having a conversation with terrible pronunciation. Completion of each level unlocks a fun learning game that can be played solo or with fellow language learners online. The course also includes some great apps to help track progress and the chance to book four sessions a month with a native French-speaking tutor.
Did the course deliver on its promise? Well, yes. It's very easy to follow and the interactivity
doesn't make it a tedious experience.
We'll definitely feel a lot more confident now when speaking with fellow fashion week goers plus as the course is online it can be accessed anywhere which means we'll have something to do during fashion week downtime.
All in all we have to say it's a great course that actually made learning enjoyable