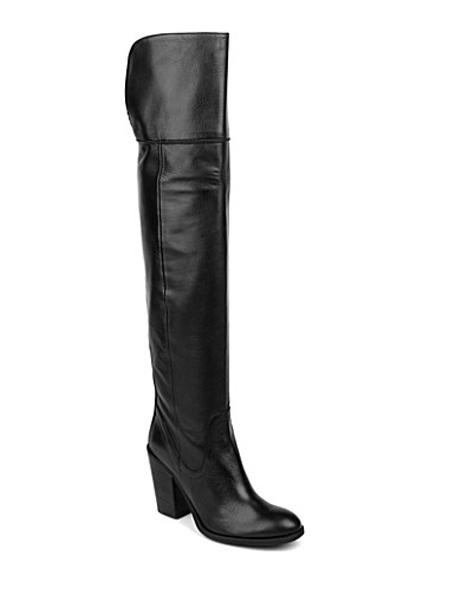 We are in the middle of New York Fashion Week, which means that London Fashion Week is only a matter of days away.
While we are beside ourselves with excitement as we eagerly anticipate witnessing the brand new trends of the new season live from the catwalk, we are also worrying about our outfits.
We need something that will help us blend in with the fashionable crowd, as well as stand out in our own right. And, at the risk of sounding like old biddies, we want to be kind of warm and comfortable at the same time too. That's not too much to ask, right?
Luckily we found these awesome Carvela wink leather over the knee boots, which pretty much tick all of our boxes. Who doesn't look and feel good, and command attention in a thigh high boot?
Add a thigh high boot with a comfy, chunky heel and you really have got everything in one neat little leather package. We don't even need to mention how warm these Carvela wink leather over the knee boots will keep you; it's a given!