Last Updated on 18th February 2014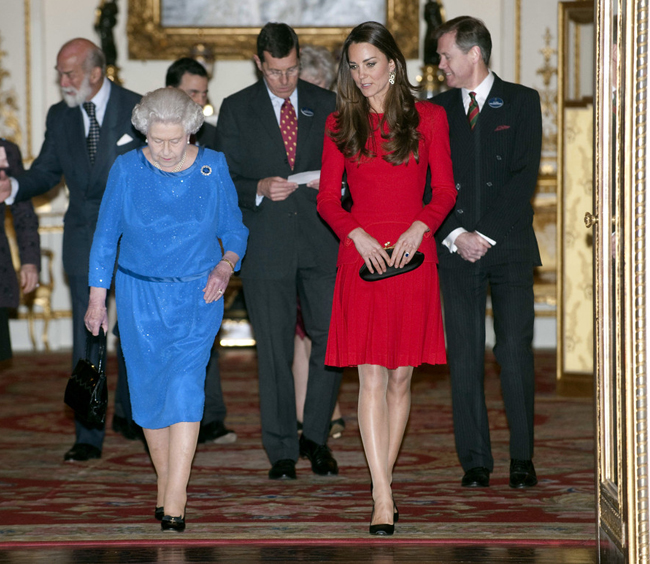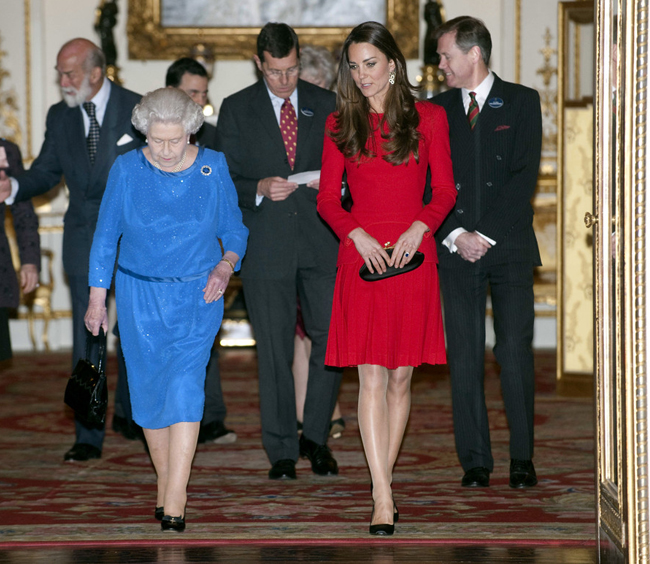 It's a good day for Alexander McQueen!
The label is doing the right thing by vowing to pay all of its interns from now on, and it's just got even more publicity thanks to one of it's most famous fans, the Duchess of Cambridge!
Although nothing will come close to the Sarah Burton for Alexander McQueen dress that Kate Middleton wore for her wedding back in 2011, we think this red hot number might be one of our close second favourites. Bold, red, and totally figure-flattering- what's not to love about it?
Kate Middleton stepped out in this red number back in 2012 at the Queen's Diamond Jubilee River pageant, but her look at the Dramatic Arts reception at Buckingham Palace last night was just as breathtaking. It doesn't matter how many times Kate steps out in the same outfit as she always finds new ways to dazzle us. Princess power at its finest!