Last Updated on 18th February 2014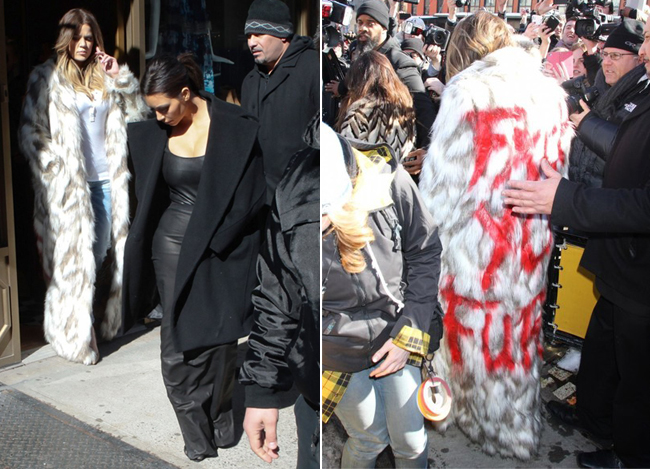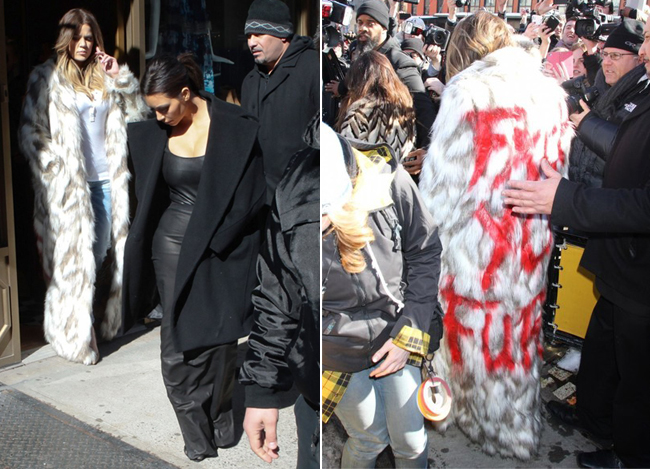 We guess the Kardahsian klan owes a lot to Kim Kardashian for putting them on the reality TV map and making them one of the most famous families in the world… but it doesn't look like Kim is always the paps' favourite.
Dressed head to toe in black, Kim Kardashian seemed to be upstaged by her younger sister Khloe as they walked out of their Dash clothing store in New York City; and Khloe had her big faux fur coat to thank for it!
Not only was Khloe's coat large and attention-grabbing in its own right, but it also featured a very strong message spray painted on the back: "Fxck yo fur", to be exact.
Khloe has previously posed nude for PETA in its famous "I'd rather go naked " campaign so it's safe to say she feels very strongly about the issue of fur. Way to go, Khloe!