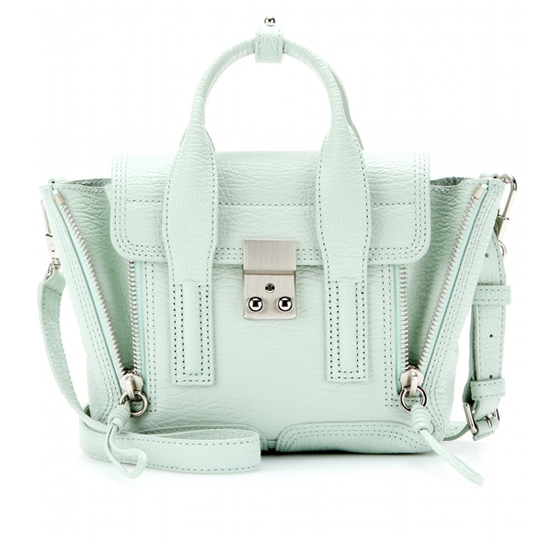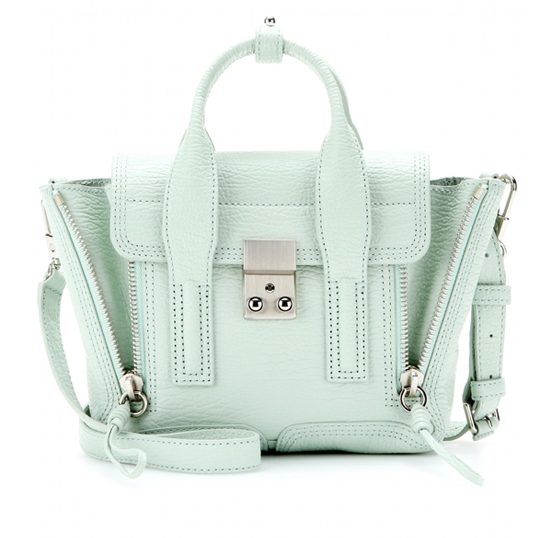 Despite being more commonly associated with the spring/summer season, pastels have made more than a few appearances during Fashion Month so far, and with Paris Fashion Week still to come, we predict that we're only going to see more of them as the weeks go on!
So, what do you get when you cross a gorgeous pastel shade of green with a 3.1 Phillip Lim classic? Today's lunchtime buy of course, the 3.1 Phillip Lim pashli mini leather shoulder bag. Isn't it dreamy?
It's a smaller – and therefore cheaper – version of the brand's iconic shoulder bag, which makes it perfect to sling over your shoulder as you go about your daily springtime business. Fancy a long and romantic walk in the park? Some much-needed window shopping? A cheeky drink with your besets gal pal at sunset? The 3.1 Phillip Lim pashli mini leather shoulder bag is perfect for all those occasions, and anything else you can think of for that matter!