Last Updated on 25th February 2014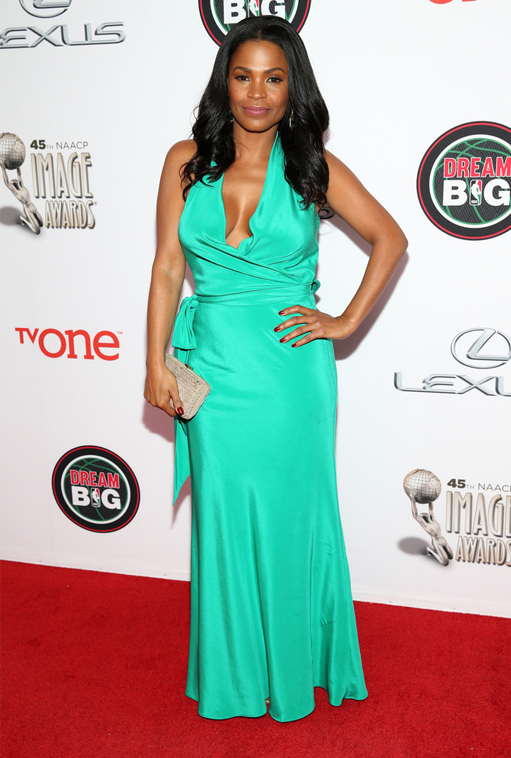 We've been suckers for different shades of green and blue for as long as we can remember.
Lupita Nyong'o made us fall in love with the bold colour all over again when she stepped out in a stunning Gucci dress at the Screen Actors Guild Awards last month, and we're thrilled that French Prince actress Nia Long has also got behind the colour too.
The Fresh Prince actress rocked the 45th NAACP Awards red carpet in a floor-length plunging halter neck dress that came in an attention-grabbing green shade, no doubt turning heads as she strutted her stuff. And considering other stunners such as Bond girl Naomie Harris and Lupita Nyong'o were also in attendance, that's a very bold statement indeed!
And it wasn't just the dress we had our eyes on; we had bling envy too thanks to the Danielle Queller art deco hexagon green earrings she matched so expertly with her dress.
We are green with envy!