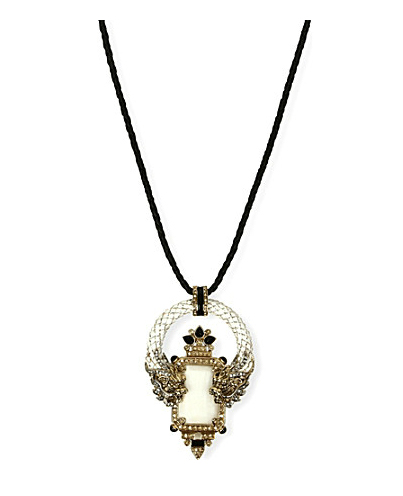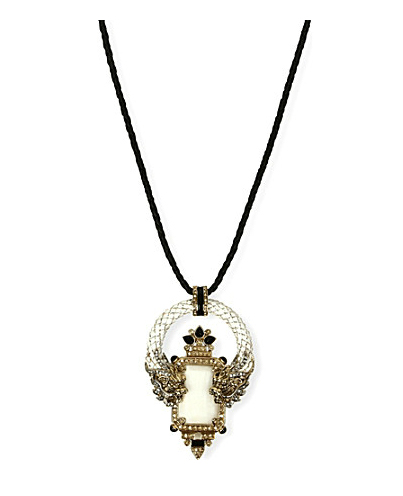 We learnt this week that over-the-top clothes and accessories are once again big on Roberto Cavalli's style agenda – the man knows what he likes, after all – so investing in a large and attention-grabbing RC piece is never going to be frowned upon by the designer. Or us, for that matter!
If you're going to spend over £500 on an accessory though, we feel it should be a darn good one, and they don't come much better than this Roberto Cavalli dragon pendant necklace. It's intricate enough to get attention wherever you go, and comes in a gorgeous colour palette that makes it versatile enough to wear with practically anything.
This Roberto Cavalli dragon pendant necklace was handmade in Italy, so you can guarantee that you'll be wearing a fine piece of craftsmanship around your neck; plus the Swarovski crystal detailing will ensure tar you sparkle wherever you go!