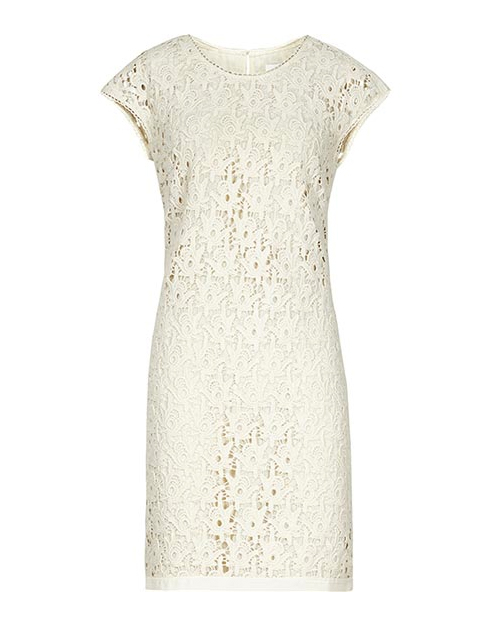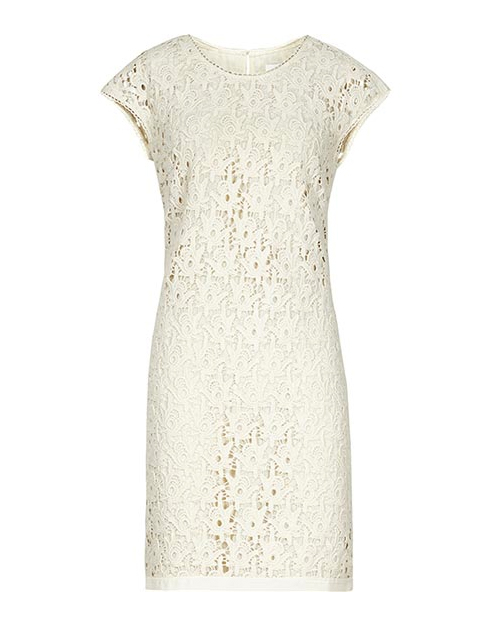 Colours and trends seem to come and go, but lace lasts forever!
We don't think lace will ever go out of style, which is why we think snapping up this Reiss Ciara swift lace shift dress this lunchtime is an excellent idea.
The dress will definitely serve you well, and will keep you looking fashionable regardless of the occasion or season.
The round neck sleeveless Reiss Ciara swift lace shift dress was crafted from beautiful floral cotton lace, has an embroidered loop trim and contrast silk panels to the shoulders, hem and each side.
Vamp it up with a tough leather jacket and bold red lippie if you're the type of girl who thinks lace is a tad too Downton Abbey. However, if you love the idea of looking and feeling like Kate Middleton on her wedding day, i.e. a modern-day princess, then add some delicate accessories and sparkly jewels and you'll be good to go!