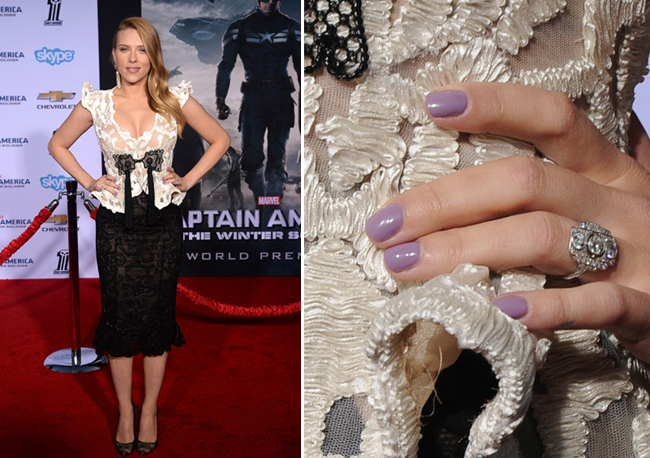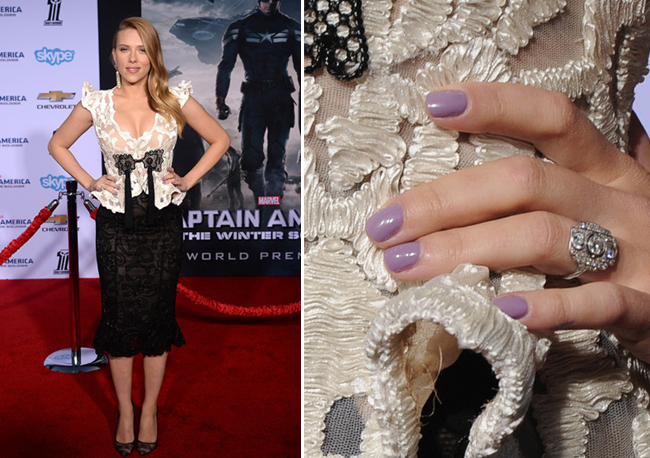 There are so many things we need to discuss about Scarlett Johansson's sensational appearance at the Captain America: The Winter Soldier world premiere in Hollywood last night.
We'll get to the gorgeous Armani Prive spring/summer 2009 dress in a bit, but we'd like to talk about the first thing that caught our eye: the gargantuan vintage rock on her engagement finger. We bet it blinded more than a few photographers – have you ever seen anything more unique and intricate? Major brownie points to fiancé Romain Dauriac.
The second thing we couldn't help but notice was ScarJo's teeny tiny baby bump, and the fact that she already has that pregnant and glowing look about her. Although when has Scarlett Johansson ever not sparkled on a red carpet?
We love the fact that she went through the Armani Prive archives and chose an intricate dress we haven't seen in a while. The outfit choice, golden locks, minimal make-up and bedazzling earrings were all spot on!