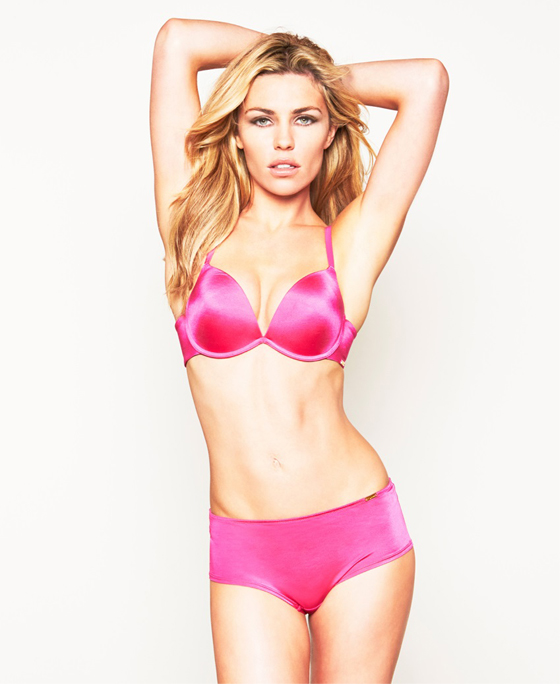 We told you a few weeks ago that Ultimo's world-famous OMG plunge bra would be getting a serious make-over… and here is the finished product in all its glory, ready for you to purchase this lunchtime!
The new and improved Ultimo OMG plunge bra – modelled above by the stunning Abbey Clancy – does exactly what it says on the tin, giving us girls a jaw-dropping cleavage that can make our assets look two sizes bigger than what they are.
Some of the key features of the brand spanking new Ultimo OMG plunge bra include an innovative racer back feature, super smooth microfiber for a sleek and seamless silhouette, advanced construction techniques to provide enhanced support and uplift, and fixed silicone inserts. We love that last part, as there's no danger of any pieces getting lost while it's being washed – potential embarrassing moment averted!
In a nutshell, the brand new Ultimo OMG plunge bra is perfect for wearing underneath your clothes to give you a dreamy silhouette, but the gorgeous design and hot pink colour means it's also perfect for wearing without any other clothes too. You (and your boyfriend) are welcome!