Last Updated on 27th March 2014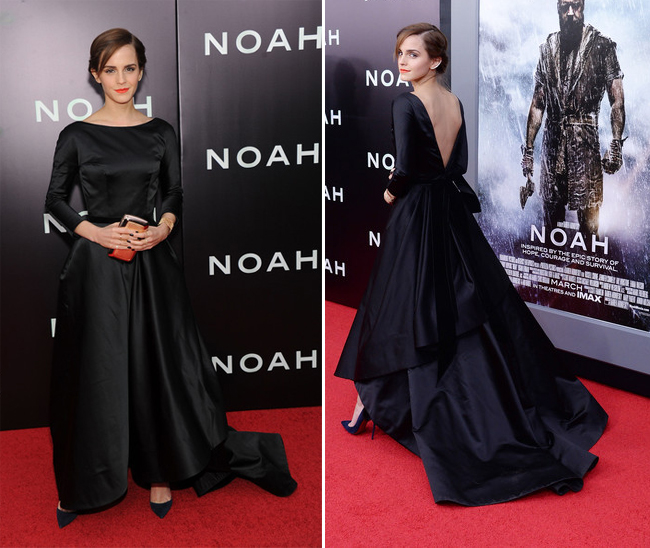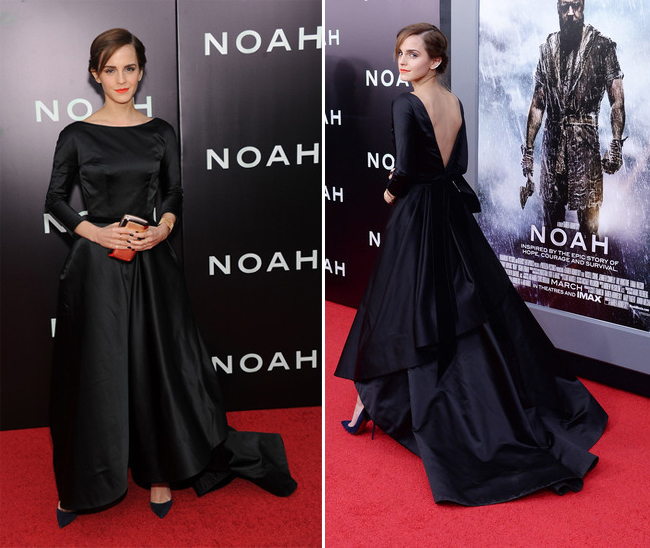 Can we really justify featuring two Emma Watson looks in our celeb style section in just as many days? We can when she pulls something as incredible as this out the bag!
Emma really pulled out all the stops for the New York premiere of Noah, looking absolutely phenomenal – and every other hyperbolic adjective you can think of – in an Oscar de la Renta gown from the brand spanking new autumn/winter 2014 collection.
The dress may have been conservative and elegant in the front, but it was deliciously daring at the back – a true juxtaposition which we don't think everyone could pull off. And in case our jaws dropping to the floor wasn't a big enough clue, we would like to confirm that Emma did indeed pull it off!
We love how the actress is experimenting with her sartorial choices while promoting her latest film; do you think she will be able to top this one? It's going to be tricky but we think she is up to the challenge!