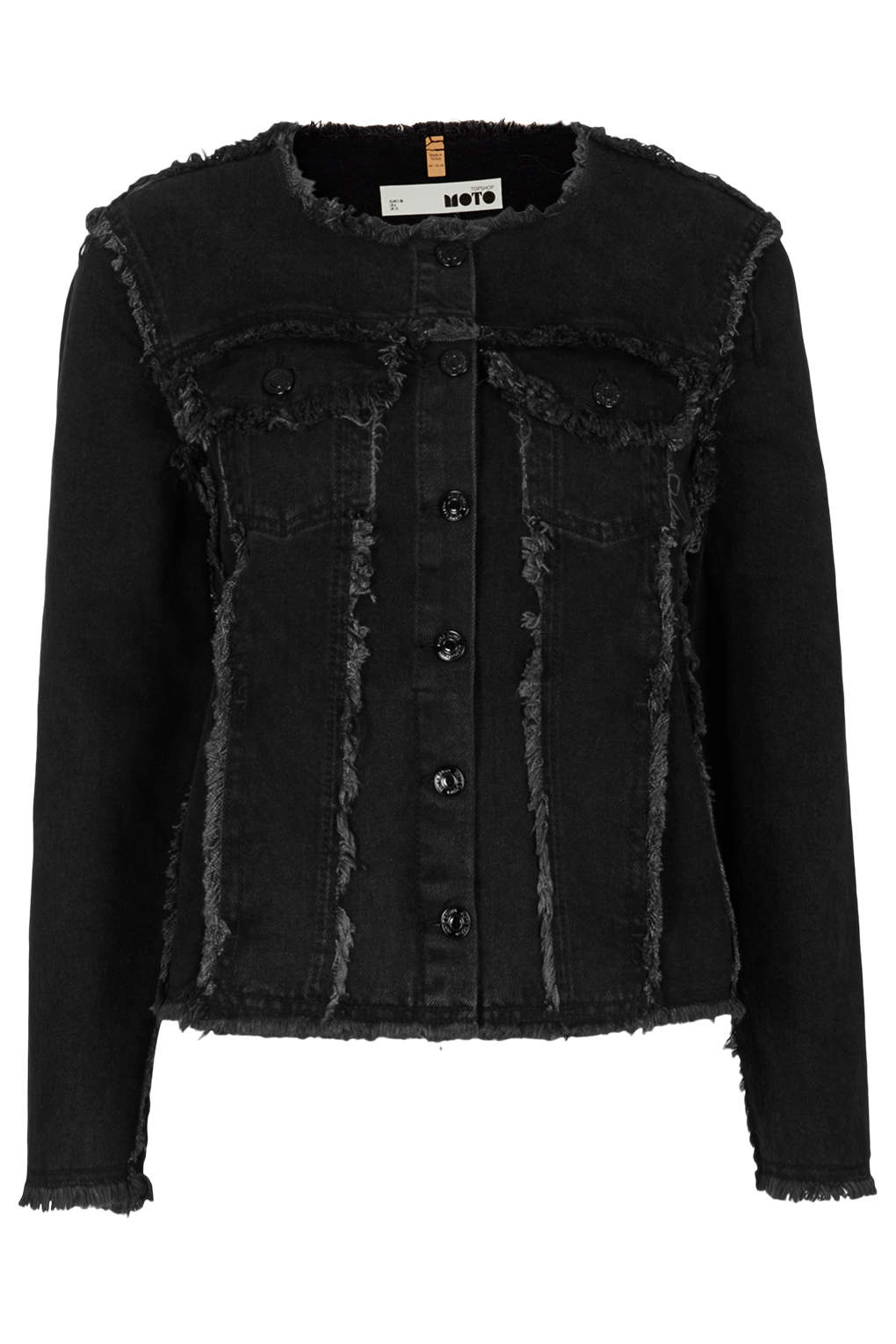 Time for a brand new jacket, we reckon.
It's time to stash the bulky winter coats at the back of the wardrobe to make way for some new springtime finds. And we don't think you can go wrong with today's lunchtime buy – the Moto collarless denim jacket.
In case you didn't get the memo, denim is making a huge comeback this season, but we know that not everyone is as willing to welcome it back into their lives and wardrobes with open arms as we are.
However, we think this Moto collarless denim jacket is the perfect piece to ease you into denim as it's a lot darker – and therefore a lot less daring – than the traditional hue, and you might even be able to get away with wearing it with other types of denim. Say, a fab pair of jeans in an acid wash or maybe even a white pair if you're brave enough?
If you only want to stick to one piece of denim at a time though, we totally understand, and recommend you team yours with a cute summer dress, tights and ankle boots for that perfect girly yet grungy British springtime look!