Last Updated on 12th February 2018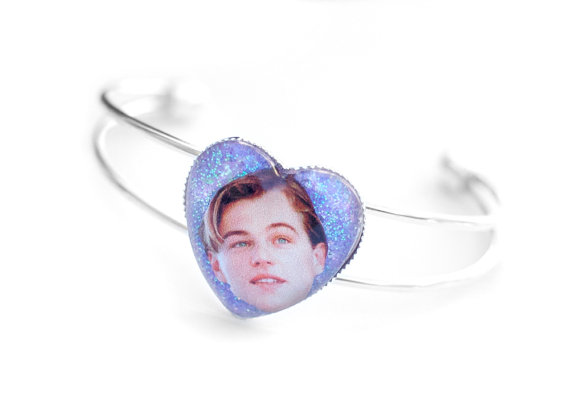 He may have lost out on yet another Oscar (sob, sniff) but Leonardo Dicaprio is still just as desirable as ever in our eyes.
And what better way to pay homage to one of the cutest and greatest Hollywood actors than to carry his face with us every day?
We're not talking carrying a picture of him that we cut out from a magazine in our purses (we've moved on from those teenage crush days – just!) we're talking this amazing Spacetrash Leonardo DiCaprio cuff bracelet.
The Spacetrash Leonardo DiCaprio cuff is a cute accessory for the fashionista who doesn't take herself too seriously – and of course one that can't get enough of 90s Leo! Go on, what are you waiting for? Have some fun and get your Spacetrash Leonardo DiCaprio cuff today!