Last Updated on 2nd April 2014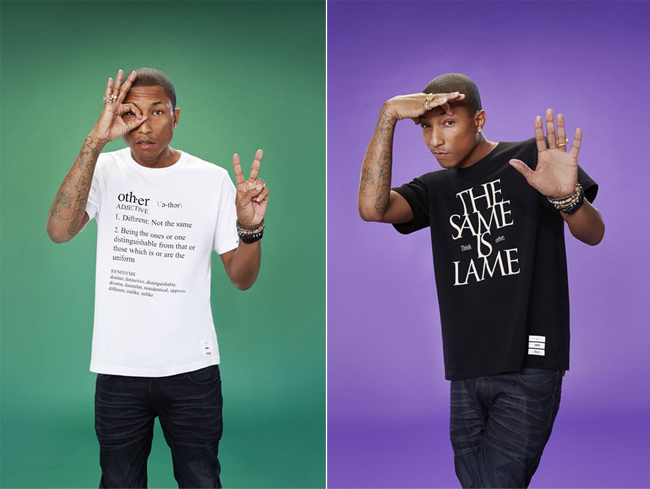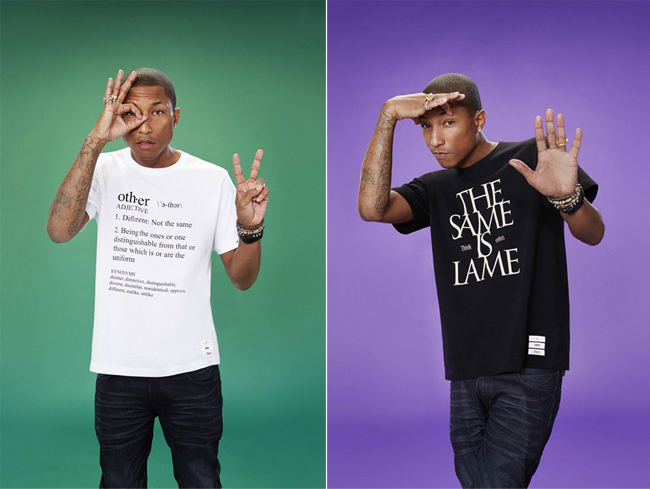 Another day, another triumph for fashion's busiest musician.
Pharrell Williams has teamed up with Uniqlo for a pretty cool collection under the name "i am OTHER" – and even Pharrell himself can't believe how awesome the pieces are…
"When I first tried some of the things we produced on, I couldn't stop myself from showing it on," he said. " I was like, 'Wow, this is going to be revolutionary.' It's so soft – gentle to the touch – and I just could not believe the price it's going for."
The collection comprises of T-shirts for both men and women which come in a staggering 14 different colours and patterns, as well as seven baseball caps featuring slogans such as "Think Other" and "THE SAME IS LAME".
We think he's done a pretty good job of modelling them, and we predict a lot of cool celebs will be spotted out and about in the pieces soon enough.
The Pharrell Williams for Uniqlo collection is out on April 24th.