Last Updated on 9th April 2014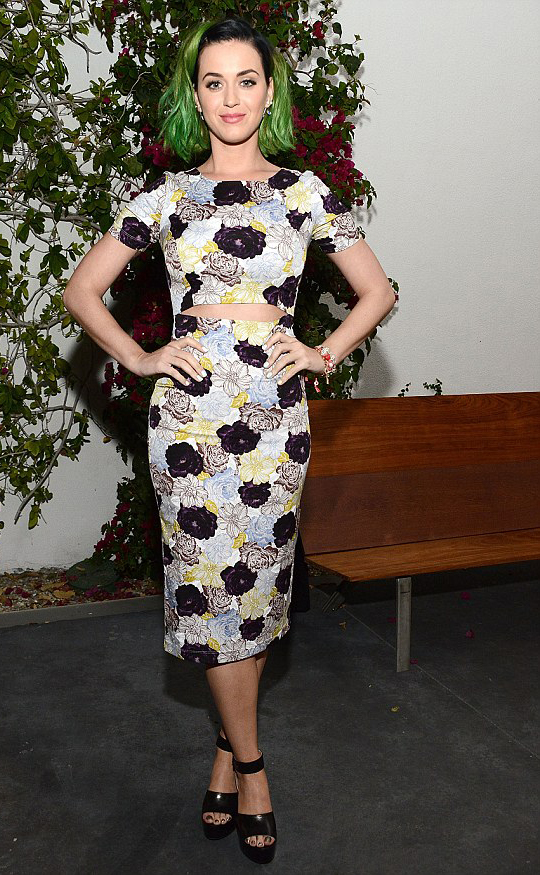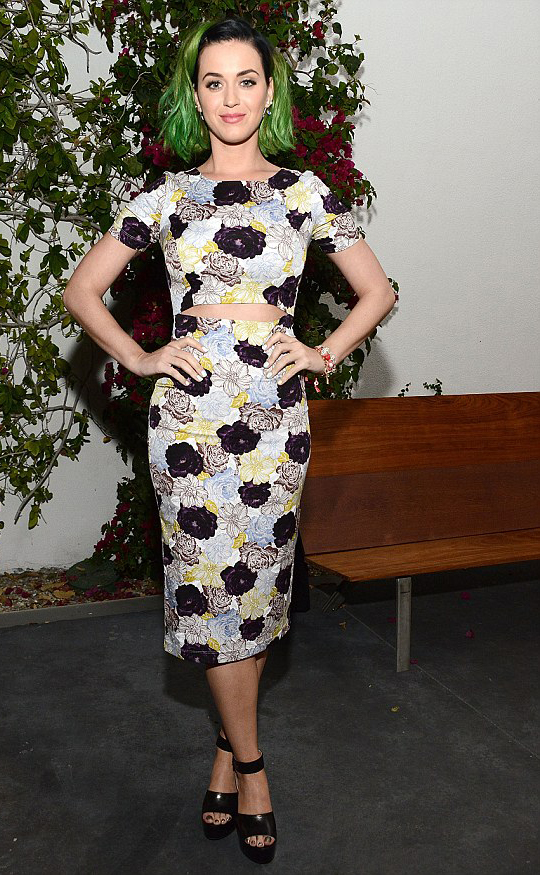 Keen Katy Perry fans and Twitter users alike may already know by now that the singer has dyed her hair "slime green". We're not being mean as those are the choice words she used to describe her barnet's new hue.
We were a bit (ok, very) concerned with how this would work on a day to day basis and out in public, and whether she would ever look presentable on the red carpet again, but we can worry no more as KP has proven than she can make it work.
We should have had more faith in the lady who owned both blue and pink hair shades!
Despite standing directly in front of a plant, Katy Perry didn't blend into the background and actually managed to stand out for all the right reasons as she attended a political event in LA last night. The quirkiness of her hair was juxtaposed nicely with the chic and vintage dress (at a very conservative length, too!) and we are now going to hang our heads in shame for ever doubting her.
Do you love this Katy Perry look and hair colour? Will you be reaching for the green hair dye any time soon? Let us know!