Last Updated on 12th February 2018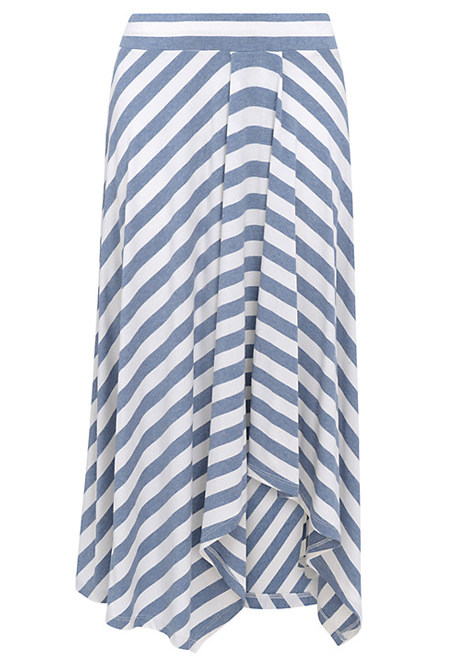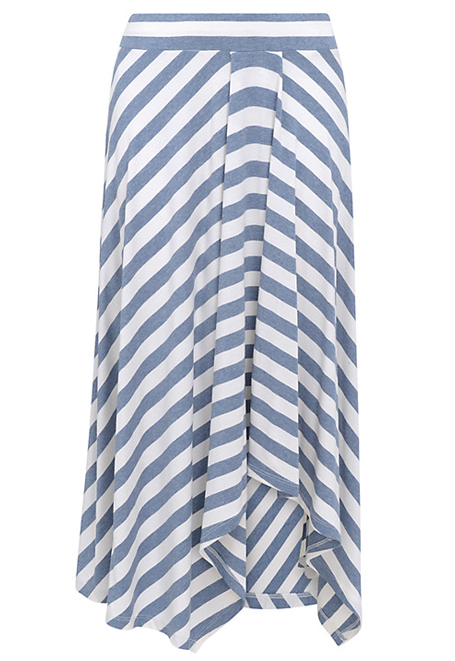 All of yesterday's talk about midi skirts well and truly got us in the midi mood, and as we have concluded that you can never really have too many midi skirts in your spring/summer wardrobe, we feel totally okay about urging you to buy another one.
We feel it's going to be a lot easier to tempt you to part with your cash today, as this Phase Eight Sian striped midi skirt costs only a fraction of what yesterday's Mary Katrantzou one did.
Stripes are one of the hottest patterns of the season, and the blue and white colours make the Phase Eight Sian striped midi skirt extremely easy to accessorise around. Throwing an edgy leather jacket on top for a fiercer look or wearing a cute garland on your head for the ultimate boho look are equally as encouraged.
Phase Eight Sian striped midi skirt, £59