Last Updated on 11th April 2014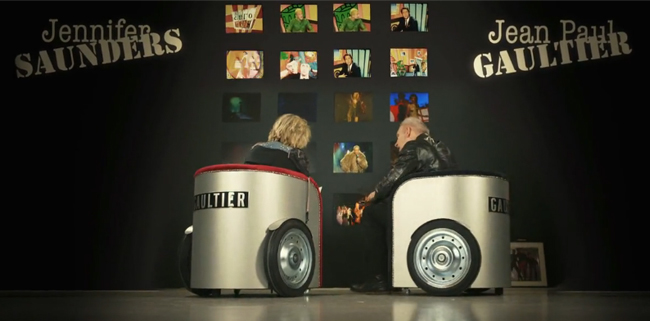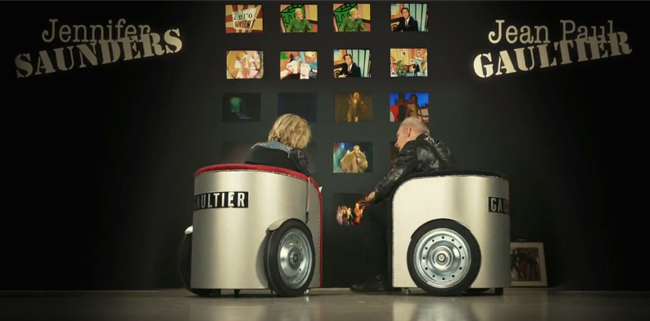 We don't think we've ever laughed this much at a fashion-related video since Lena Denham and Hamish Bowles "prepared" for her Vogue US cover shoot in their own unique and special way…
Keen to show that he's always up for a laugh and doesn't take himself too seriously is Jean Paul Gaultier, who has teamed up with the undisputedly funny Jennifer Saunders to create a side-splitting video for i-D.
Although the video is meant to promote the brand new Jean Paul Gaultier exhibition The Fashion World of Jean Paul Gaultier at the Barbican, – which it does a very good job of – we also reckon it promotes the excellent Jean and Jen partnership the pair have going on. If he ever wants a break from fashion, we think JPG would make a fine comedy actor or even stand-up comedian.
With lines from Jennifer Saunders such as "you make a dress out of a crocodile, and I'm making a dress for a crocodile!" we can't urge you enough to watch the video for yourselves.
The perfect Friday morning treat. Caution: you may want to pre-emptively hold your sides!