Last Updated on 12th February 2018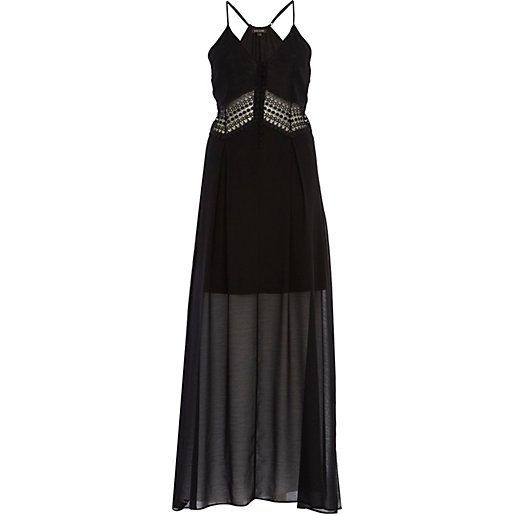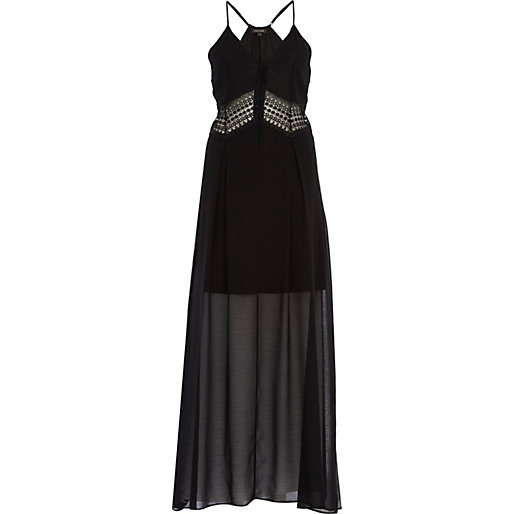 We have serious Coachella envy right now.
Now only are we completely green-eyed thinking about the musical delights and general hang-loose, care-free attitude of the festival, but we are also totally jealous about all the outfits the lucky attendees across the pond are wearing.
So jealous, in fact, that we are willing to bring some Coachella sartorial magic to the streets of London – hence why we are lusting after this gorgeous River Island crochet insert slip maxi dress!
It screams festival chic and is guaranteed to put a smile on your face from the moment you slip it on to well beyond the moment you take it off.
Although you may be purchasing this River Island crochet insert slip maxi dress with festivals in mind, it's actually perfectly acceptable to wear for other occasions too – after all, when is a black maxi dress not ok?