Last Updated on 12th February 2018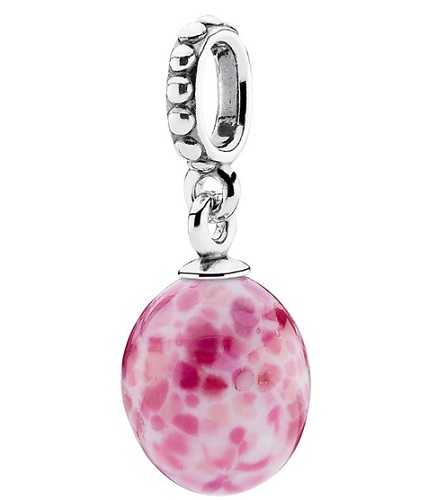 The super-long weekend is looming, so it's only right that we get into the Easter spirit this afternoon – and nothing will get you in the mood quite like treating yourself to a bit of Easter-related bling.
This Pandora pink Easter egg charm has been expertly crafted from world famous Murano glass in a pretty pink colour (although it also comes in blue if you prefer that shade more) and high polished sterling silver. We love the dapple effect too!
So, whether you want another charm to add to your partially loaded bracelet or want to put it on a brand new one for something more subtle and understated, this egg will fit the bill regardless.
This Pandora pink Easter egg charm will be the second-best egg you can give yourself (or someone you love) this Easter. Because let's face it, nothing really beats a chocolate one, right?
Pandora pink Easter egg charm, £35