Last Updated on 17th February 2017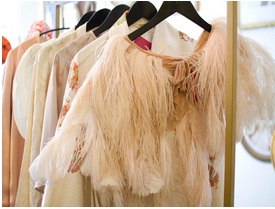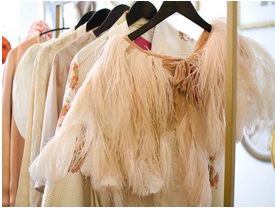 Vintage clothing has always been popular with a small segment of the population. However, website Vintage-frills states that when top Hollywood stars like Sienna Miller and Ashley Olsen started wearing vintage clothing, the trend truly went global. The street-style was quickly adapted by stars all over the world and it even showed up on the fashion catwalks of Paris and Milan. But it's been a while now and the style is being adapted and modified and there is still a demand for high-quality but beautiful vintage clothing from any era. Most buyers tend to frequent eBay, which has a huge group devoted to vintage clothing; buying, selling and repairs. The niche fashion is still in demand with Hollywood stylists like Rachel Zoe, Elizabeth Stewart, Petra Flannery, etc. still heavily invested in the field for vintage gowns, tops and accessories. As a result, small business website Chron states that starting an online vintage clothing store seems like a good idea. You can source materials from several places and list them online on a website for resale. Before you start though, here are a few tips on how to start a fashion line with vintage clothing.
Tip #1 – Research vintage clothing as much as possible. For example, most stylists prefer top designers from the 50s and the 60s for their unique evening gowns and cocktail dresses. However, during the same time, there were several small designers too that were creating wonderful, high quality clothing. However, you will have to research the era you are interested in, and learn as much as possible about the designers, and styles of the era before you can actually start shopping.
Tip # 2 – Pricing is probably the most important part of any business. One very important area to focus on is value. Vintage clothing is used clothing but with an antique value. Judging the price of such an item can be difficult but with a little practice you should get the hang of it. You can also try looking through competitor websites, Etsy, Asos Marketplace, vintage museums, etc. to determine the price of the item. In case you really aren't sure, you can set up an auction and invite bidders to purchase the item. This will automatically set the price on the item.
Tip # 3 – Buy your products from as many locations as possible. Try to avoid going to retail websites or retail locations for your stock. Instead you can try estate sales, flea market, thrift stores, clearance sales, antique stores, consignment shops, etc. to find clothing from as many areas. Some vintage hunters are also known to enter mines to find vintage Levis that were manufactured for the miners during the early 30s to 50s. The resale value on these antique jeans can easily average about $2000 to $5000 or more and they are repurposed to make vintage jackets, jeans and skirts.
Tip # 4 – Repairs are an integral part of the vintage clothing industry. Small rips, tears and patches may be required but they will bring down the overall value of the item. Make sure you hire a professional tailor or seamstress to do the job and to repair the damage on the item. Dry clean, wash and iron the garments and store them carefully in a humidity-free environment far from direct sunlight. This ensures that your inventory remains safe until it is sold.
Tip # 5 – Volunteer to go through attics and storage spaces to pick out vintage clothing. Most people are completely unaware of what they have in their attics and garages and this is particularly true in the case of large homes. Volunteer to clear these areas and pick up items that you find good for yourself.
Tip # 6 – Set up a website that will display your items in the best way possible. We recommend you put a disclaimer right on the front page of the website about the condition of vintage clothing. Remember, during those times, most people wore clothing by making alterations and it's not unusual to find small tears, hand stitching and other tailor-marks on the clothing. Make sure you have detailed images, and descriptions that have a complete list of the defects on the clothing. Your website should also have a clear Returns & Exchange Policy in place in case the customer is dissatisfied with fit and material.
Tip # 7 – Make sure to keep accurate records of all expenses, sales, and so and so forth. This will not only allow you to accurately monitor how profitable your business is, but will also save you a headache or two when the tax man comes knocking. Most internet tax prep systems are already set up to handle this. Couple that with a good accounting program (or accountant if you thing bookkeeping might be to much for you to handle), and you have just given your business one of the more integral pieces that make up a sound infrastructure. Trust me, when the tax man is happy, everyone is happy!
In the last few years, the website Vintage Brighton states that vintage clothes have really picked up in popularity. Prices on eBay and Etsy have almost doubled and tripled in value and shoppers are searching for other affordable websites to indulge their style quotient. If you can find affordable stock and price it correctly, there is no reason why your website will not turn into a good business.