Last Updated on 1st May 2014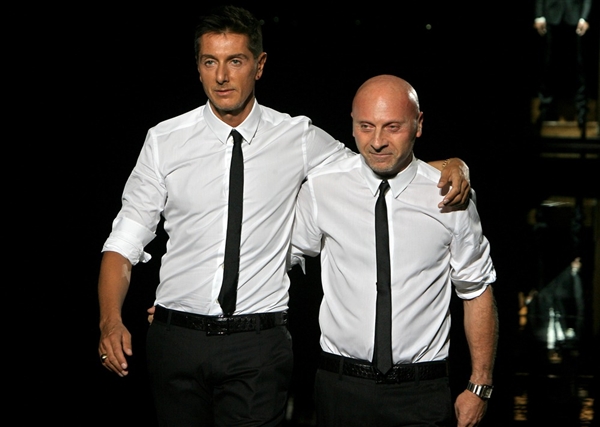 In the seemingly never-ending Dolce and Gabbana tax evasion case, Domenico Dolce and Stefano Gabbana have been found guilty – despite the prosecution arguing for them acquitted.  And once again, the designer duo is going to appeal the court's decision.
"I am speechless," said lawyer Massimo Dinoia. "We are all shocked. The judgement is inexplicable and we will appeal.
"The prosecutor himself asked for them to be cleared.
The pair were each given a reduced sentence of 18 months in jail (instead of the 20 they were given by a lower court) for hiding an estimated €1 billion in Luxemburg under the name Gado Srl to avoid paying higher taxes.
Dolce and Gabbana have always denied the charges, with their lawyers reportedly saying that would be appealing the decision to Italy's highest court.
To be continued…
[Guardian] [Image]