Last Updated on 6th May 2014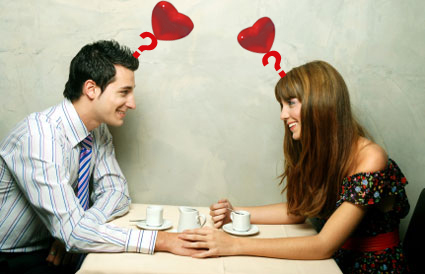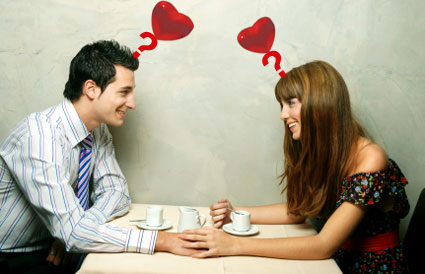 Picture the scene: you've found someone you've clicked with through www.mysinglefriend.com and you're getting ready for your first date. You get to your wardrobe and you're stuck for something to wear. It's a horrible feeling but we've all been there. Here are some tips on dressing for a first date.
Make an effort
There is often the temptation to dress down so you don't look like you've tried too hard. However, you should make the effort where possible. This doesn't mean putting on your swankiest outfit just to impress but you should make sure you look presentable.
Dress for yourself
Men, particularly – keep to your own style and don't dress in a certain way just because you think your date will like it. You need to be yourself and dress in a way that shows off your personality.
Consider where you're going
You'll need to dress for the place you're going. If you're going to a posh cocktail bar then you're going to need to wear something a little nicer than if you're just going for coffee.
If you're unsure as to what's appropriate for the place you're going, take a look at the venue's website for an idea of what it's like, or speak to friends who may have been there.
Don't dress too sexy
This is a general rule for women. If you've really clicked with a guy online, you'll want to show him just how sexy you are in real life, right? This might seem like a good idea but it's not, generally, what men are looking for.
Instead of showing a lot of leg and cleavage, leave something to the imagination. There are plenty of outfits that are much sexier without being so obvious.
Think carefully about shoes
Ladies, high heels might be sexy but they're not always practical. When choosing heels for a first date, think about whether or not you'll be able to walk in them if you and your date decide to go to a bar after dinner.
Flat or low-heel shoes might be a better option for a first date.
Guys, you should think carefully about shoes too. Trainers might be comfy but are they really appropriate for a nice restaurant or cocktail bar?
Designers don't matter
Unless you're dating a fashion designer, the labels you're wearing don't really matter. Dress in the clothes you love and what you think is appropriate for your date and where you're going. If some of those items are designer labels, fine, but don't go on about it.
Don't try something new on a first date
Trying new things is always good but a first date is not the place to try a new trend. Some people have the ability to pull off any trend – you may not. Stick with what you know suits you, or at the very least consult a trustworthy friend who you know will tell you the truth about how you look.
Colour
While black can be safe and slimming, inject a bit of colour into your outfit. It's just a bit more interesting and creative than a single-colour outfit.