Last Updated on 12th February 2018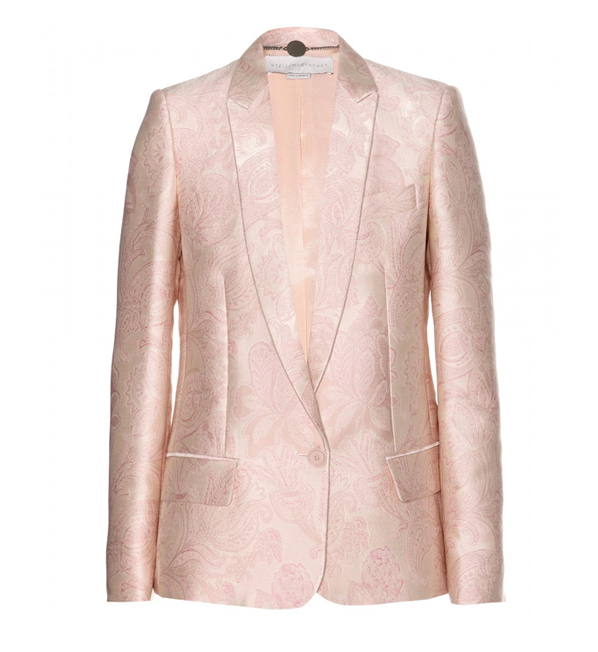 Stella McCartney was one of the hottest designers at last night's Met Gala in New York. She dressed Rihanna, Reese Witherspoon, Kate Bosworth and our very own Cara Delevingne for the occasion, proving that she is as in-demand and versatile as ever.
One piece which proves just how amazing she really is, is this stunning Stella McCartney jacquard blazer which we are totally lusting after this lunchtime. We may have splashed more cash than we wanted to over the Bank Holiday weekend, but this is definitely an item worth saving up for.
This Stella McCartney jacquard blazer is perfect for anyone wanting to take on the pastel trend which has dominated the recent catwalks, as well as anyone wanting to add a bit of edge and versatility to their outfit. The sharp shoulders are just what the style doctor ordered for making a firm statement, and the subtle paisley jacquard detailing proves how intricate all of Stella McCartney's designs are, making it worth every single penny.
Pair with sharp tailored black trousers for a chic night-time look, or go against the grain and team it with some smart/casual skinny jeans and heels.
Stella McCartney jacquard blazer, £1,000