Last Updated on 12th February 2018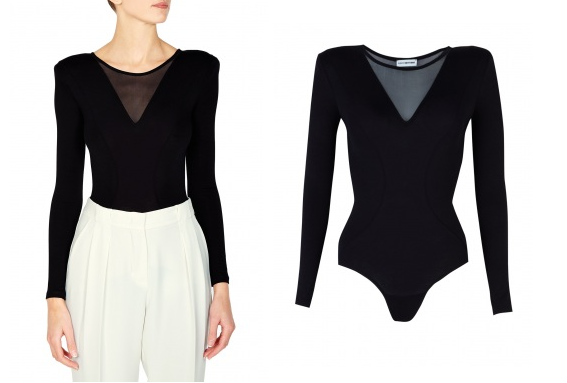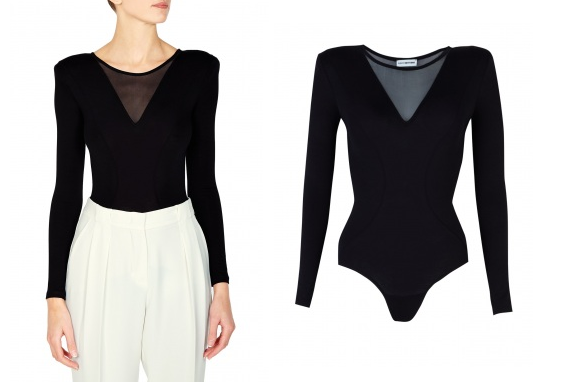 Put your tongue and the foam finger away; you don't have to be channelling Miley Cyrus to rock a bodysuit!
While we wouldn't suggest wearing this Body Editions mesh v neck body on its own while doing your weekly food shop, we do actually think a good body is a wardrobe essential. Let us explain…
It's perfect for wearing underneath existing outfits to break up colour, but also wonderful for using as a layering tool. Additionally, if you hate your tops and t-shirts riding up and exposing your back or even worse, your underwear, when you bend down, then a black body is going to be your best friend all season long.
Wear your Body Editions mesh v neck body underneath a pair of skinny black jeans and a fierce belt for a slick look, or with a chic blouse or waistcoat for a more bohemian vibe.
Just like a little black dress, the LBB (little black body) will serve you well throughout the years. Once you get it, you won't know how you ever managed without it.