Last Updated on 12th February 2018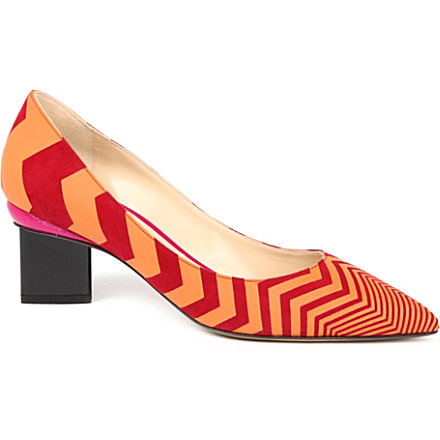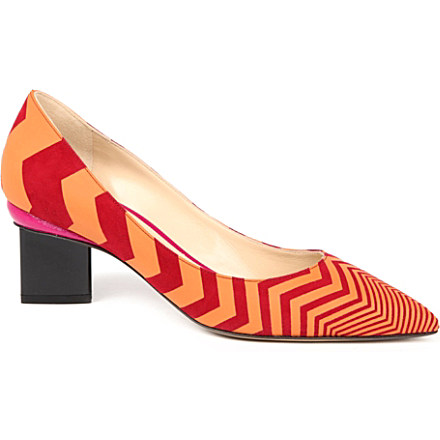 We love a chunky heel!
For those of you who don't feel right walking in complete flat shoes, or for those of you who want to brave a heel but don't want to go the whole six-inch hog, these art deco Nicholas Kirkwood salsa mid-heel court shoes are exactly what you've been searching for.
They cater to a large section of people – including those people who prefer to wear their art as opposed to looking at it hanging on their walls – and are perfect for the spring/summer season thanks to the bright and refreshing colours and the zany attention-grabbing design.
Pair these Nicholas Kirkwood salsa mid-heel court shoes with your white summer dress or something with a contrasting pattern to really get people talking.