Last Updated on 12th February 2018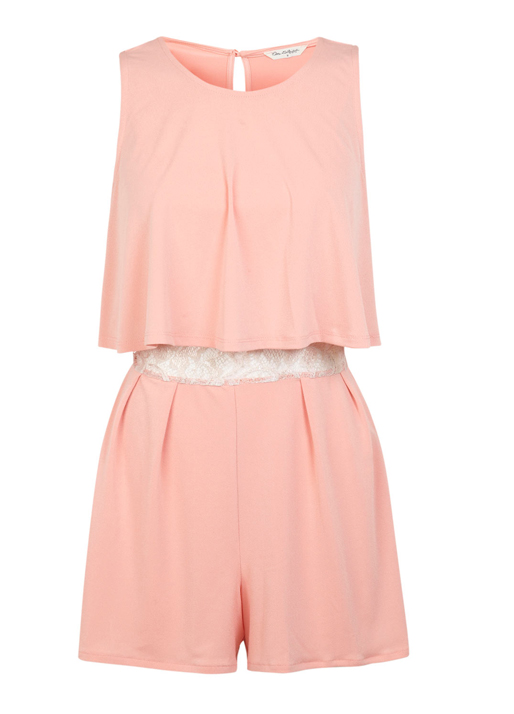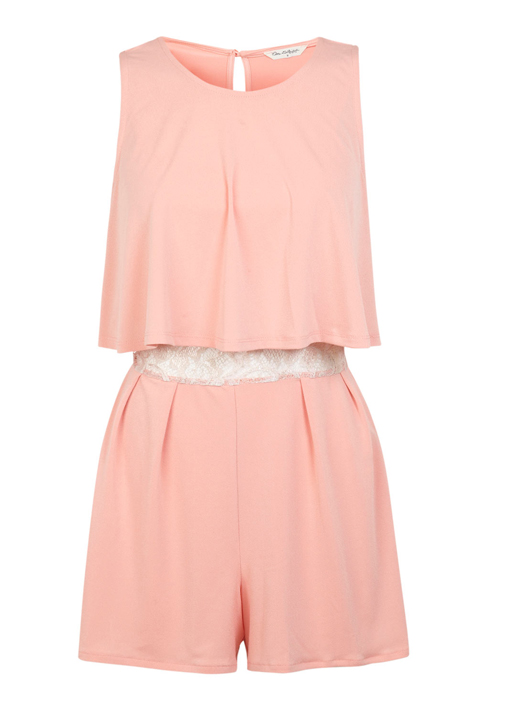 Want to get your legs out to start working on your pre-holiday tan but don't want to wear a short skirt for fear of an unexpected gust of wind? This is England we're talking about – you can never be too safe!
Well, we have the answer this lunchtime, and it comes in the shape of this pretty-as-they-come Miss Selfridge peach lace insert playsuit.
Sexy, feminine and oh so playful, we can't recommend this Miss Selfridge peach lace insert playsuit enough. The lace detailing makes it subtly sexy, while the draping gives you waist-cinching shape and definition; no need to ruin the aesthetic of the playsuit with a belt as it does all the nipping tucking and accentuating for you!
We'd team ours with some sky high wedges and some layered pendants and necklaces to add some colour and definition. Oh, and a leather jacket to a) toughen it up and b) keep out the evening chill.