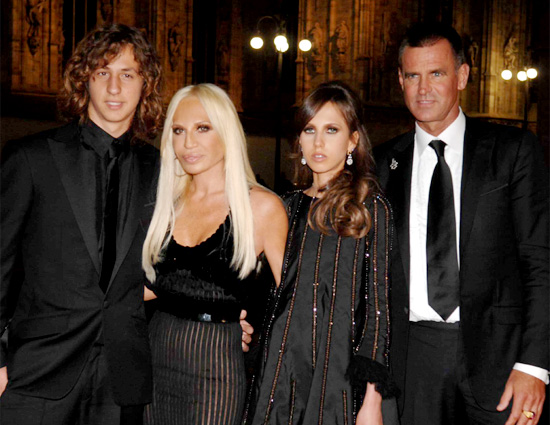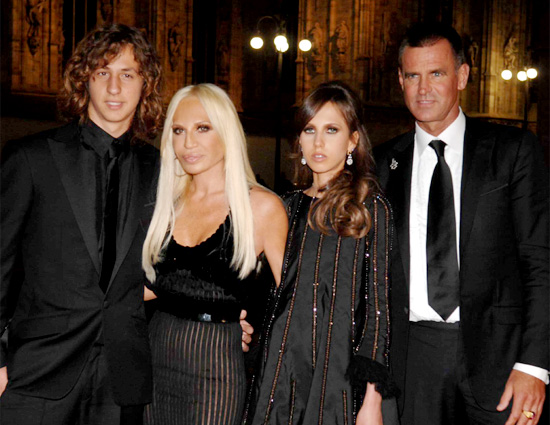 The Sunday Times Rich List was announced at the weekend, but now it's time to take a look at a list a little more fashion focused. More specifically, the 14 most powerful fashion families – thank you Harper's Bazaar! So, who do you think made the list?
It comes as no surprise to learn that the Armanis have got it pretty good; as of 2013, Giorgio Armani's fortune was estimated at over $8.5 billion, and with his sister Rosanna and two nieces Silvana and Roberta also working with/for him, that's a very rich family indeed!
No fashion rich list is complete without Ralph Lauren and his family; his £14 billion empire can't be ignored! Ralph's wife and children do their bit for the family name and business by representing the Ralph Lauren brand across the world, which we think makes them entitled to dip into the RL family savings.
Donatella Versace is obviously high on the list, running the House of Versace for her brother Gianni Versace, while relative newcomer Alexander Wang and his family have already cemented their place on the list. And with his fashion involvements increasing as the days go on, he won't be disappearing from the list any time soon.
We're glad and not at all surprised to see Mary-Kate and Ashley Olsen on the list either. They may have come into the spotlight when they were under a year old, but the work they have done for their fashion empire is no coincidence or stroke of luck. They've worked hard to go from child actors to respected fashion designers, and that's definitely reflected in the success of their The Row and Elizabeth and James clothing lines – not to mention their eye-watering fortune!
The one name we're shocked to see omitted from the list? The Beckhams! However we bet Victoria Beckham will rectify this immediately and will be on the list with her genetically blessed family in years to come.
Click here to see all 14 fashion families; is your favourite fashion family on the list?