Last Updated on 28th May 2014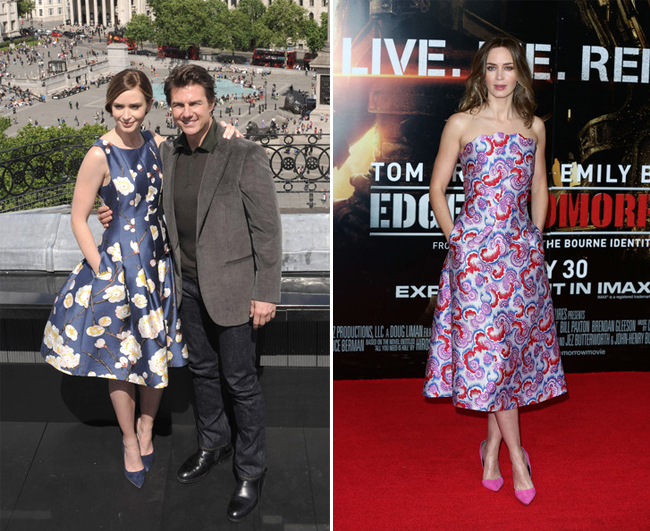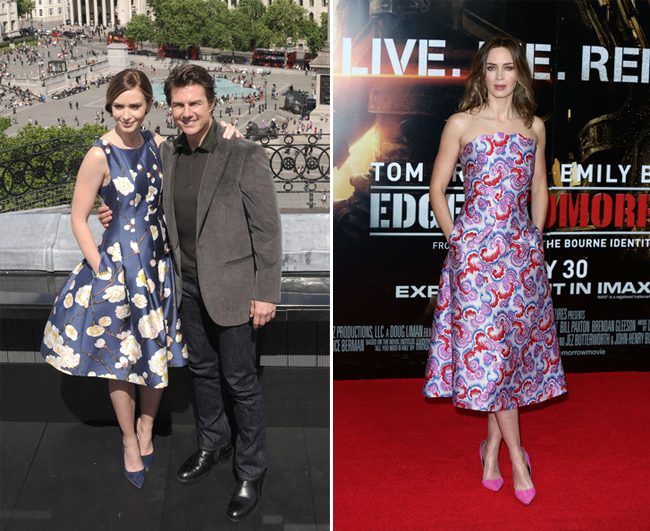 Hats off to a very brave Emily Blunt, who didn't let a little thing like the rain or the typical London chill stop her from rocking the florals while on the Edge of Tomorrow promotional trail.
The actress rocked two gorgeous floral looks while promoting her and Tom Cruise's new movie in London. She went for a stunning navy blue Oscar de la Renta dress for the photocall on top of the Trafalgar Hotel (check out that amazing view!) on Sunday, and a summery floral strapless dress for the premiere this morning.
And we really do mean morning – the premiere happened before 9am to allow her and Tom time to get to Paris and New York. Yes, it was Mr Cruise's idea to do three different premieres in three different cities in one day. Madness!
You would never have guessed that Emily had such an early start judging from her radiance on the red carpet though…