Last Updated on 12th February 2018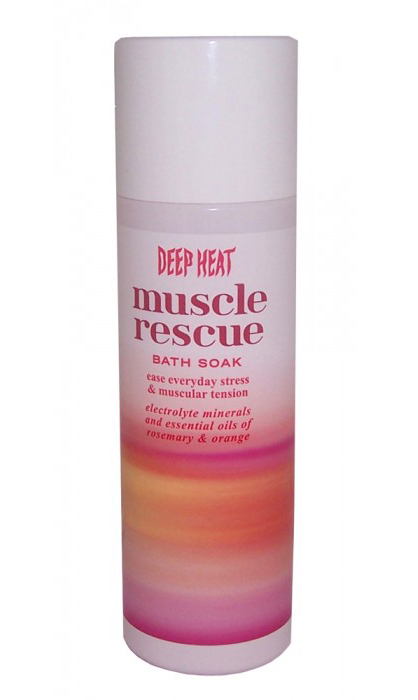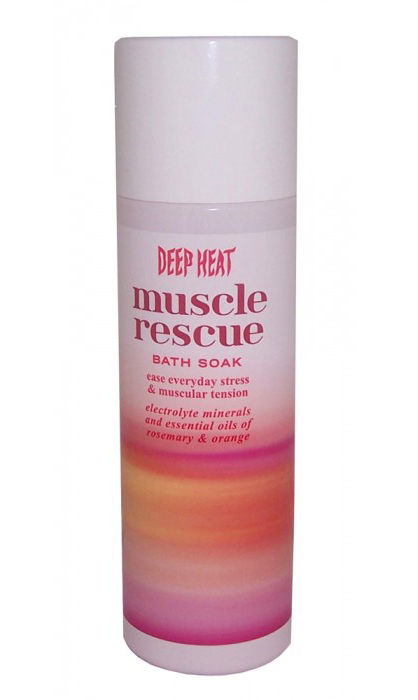 From walking in sky high heels for hours on end to an excruciating leg wax to everything else in-between, it's no secret that us girls put ourselves through a lot of pain to look and feel good.
So, after a long hard painful day, there's nothing quite as satisfying as having a relaxing soak in the bath, and having the right tools for it is vital. Fashion glossy – check. Calming music coming out of the iPhone speakers – check. And last but not least, Deep Heat Muscle Rescue Bath Soak – check!
The Deep Heat Muscle Rescue Bath Soak is the perfect accompaniment to your bath routine, as it soothes your muscles from the stress you've built up from your day-to-day life and makes you feel relaxed and replenished, ready for a bright and pain-free tomorrow. What more could you ask for?
Simply pour Deep Heat Muscle Rescue Bath under warm running water, and let it work its magic. This will be a godsend come London Fashion Week!