Last Updated on 16th June 2014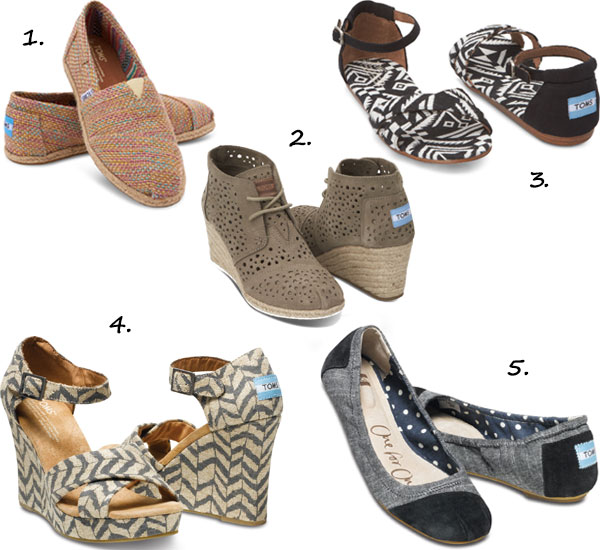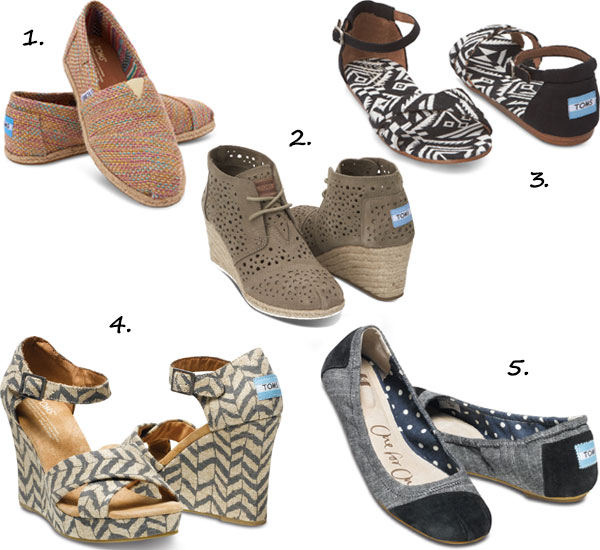 Fashion becomes even more fun when it's not just about indulging – something the Toms brand can attest to. Founded in 2006 by American traveller Blake Mycoskie after befriending Argentinian children who had no shoes to wear, Toms introduced the One for One scheme; for every pair of Toms purchased, MyCoskie's company produces a pair of new shoes for a child in need.
After realizing the One for One model of giving could benefit those in need in other ways, Toms Eyewear was introduced. With every pair of sunglasses purchased, TOMS helps give sight to a person in need. And so far, Toms has given over 10 million pairs of shoes to children in need, in  over 60 countries, and restored the sight of over 150,000 people through purchases of Toms Eyewear since 2011. The latest addition to the One for One initiative is Toms Roasting Co; with every bag of coffee purchased, TOMS will provide one week of clean water to a person in need.
Although the company is most famous for its classic slip-ons in a dizzying variety of colours and designs, Toms has branched out into other footwear styles. Everything from wedge boots to ballet flats are now part of the line-up, and all serve the same purpose as the original design. So, to celebrate the fantastic efforts of MyCoskie's style-with-a-conscience approach to the industry, we've rounded up our top five Toms picks below.
Go on, get clicking and do your bit!
Our top five Toms picks
1. Multi burlap classics, £39.99
2. Moroccan cut-out desert wedges, £79.99
3. Woven vegan Correa sandals, £34.99
4. Zebra zag strappy wedge sandal, £59.99
5. Chambray ballet flats, £64.99