Last Updated on 12th February 2018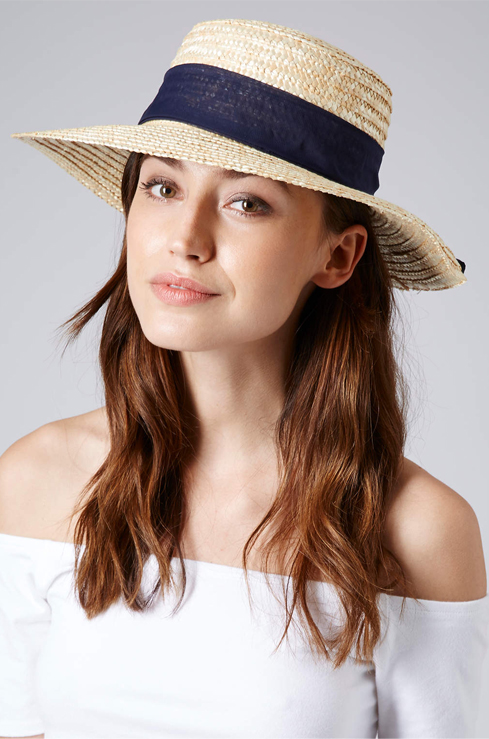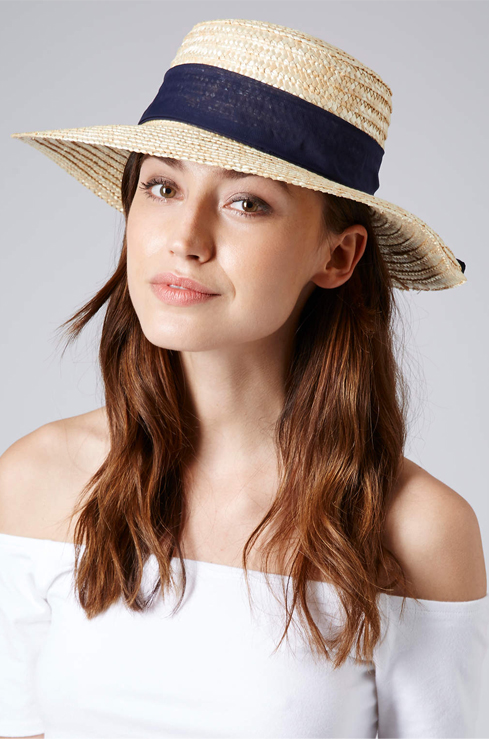 Forget Royal Ascot hats, today we're after something much more casual!
Now that the sun is coming out more frequently, it's time to start thinking about protecting our heads from its harmful rays. Not only is wearing a hat one of the most effective forms of protecting yourself from the sun, but it also does wonders for your hair – especially if it's dyed.
If you don't want the luscious colours your hairdresser spent so long creating to fade in the sun, then make sure you pop a hat on this summer. And with so many stylish choices out there, picking one is going to be pretty easy. We have our hearts set on this Topshop wide brim boater hat!
The Topshop wide brim boater hat is made from 100% straw, and has a large flat brim to ensure the sun stays well away from your face. Team with some large 60s inspired sunglasses and a striped bikini for that ultimate sailor
chic seaside look.